6.6 million Unemployment claims; double of last week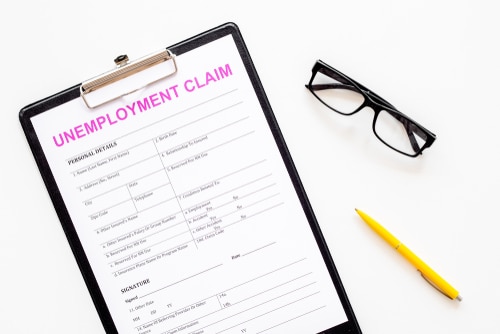 New nationwide employment claims reported Thursday that 6.6. Million Americans filed unemployment claims that are double of last week's record numbers. The U.S. Department of Labor has also revised last week's report from just under 3.3 million new unemployment claims to just above that figure. That amount was almost five times the previous one-week record of 695,000, set in 1982 during President Reagan's first-term recession.
This week's number has broken all records as 6.6. million, double of last week, filed unemployment claims. It means that around 10 million people have filed for unemployment just in the last two weeks. The Labor Department report has blamed the Coronavirus outbreak which has slowed down the nationwide economy. More and more Americans are ordered to stay at home to halt the spread of COVID-19.
The Labor Department reported that the claims by laid-off workers, "led by accommodation and food services" in the hotel, restaurant, and bar industries, were expanding to other industries as well. Other industries included health care and social assistance, and manufacturing industries, while an increasing number of states identified the retail and wholesale trade and construction industries" as problem areas.
Last week, the claims in Illinois jumped to 178,000 which is a more than 50 percent increase on the 114,000 who filed the week before. Labor Secretary Eugene Scalia in a statement issued along with the weekly unemployment report that "Similar to last week's unemployment claims numbers, today's report reflects the sacrifices American workers are making for their families, neighbors, and country in order to 'slow the spread.'"
Scalia said that Congress passed relief packages and signed by President Trump is expected to have an impact. He said that the Labor Department is trying to accelerate its implementations. He said, "The administration continues to act quickly to address this impact on American workers".