Child Pornography Possession Charges for Registered Sex Offender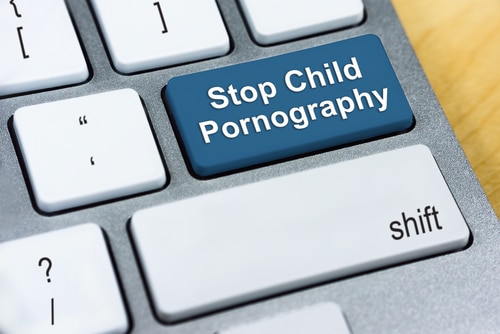 A Chicago man who allegedly possessed numerous sexually explicit videos of children has been indicted on a federal child pornography charge. 36-year old Joseph Werwath is charged with one count of possession of child pornography. He could be facing enhanced sentencing penalties. The penalties a mandatory minimum sentence of ten years in federal prison and a maximum of 20 years.
The mandatory sentencing is due to his prior qualifying conviction involving a minor, for which Werwath has had to register as a sex offender. According to a criminal complaint previously filed in the case, federal law enforcement searched his residence last month through a court-authorized search. The authorities observed a video depicting child pornography playing on an electronic device in a bedroom.
According to the complaint, about 40 other videos depicting child pornography were discovered on the device. The charged is currently detained in federal custody. This morning, he was arraigned in U.S. District Court in Chicago this morning. He played not guilty to the child pornography charge. The next court date was set for Sept. 9, 2020, at 1:30 p.m.
John R. Lausch, Jr., United States Attorney for the Northern District of Illinois; and Emmerson Buie, Jr., Special Agent-in-Charge of the Chicago Field Office of the FBI announced the indictment. FBI Chicago Child Exploitation and Human Trafficking Task Force conducted the investigation. The Task Force includes the Chicago Police Department, Cook County Sheriff's Office, and Cook County State's Attorney's Office.
Harwood Heights Police Department provided valuable assistance. Assistant U.S. Attorney Jason A. Julien is representing the government. The defendant is assumed innocent until proven guilty. If convicted, the Court must impose a reasonable sentence under federal statutes and the advisory U.S. Sentencing Guidelines.