Child Pornography Production and Possession Charges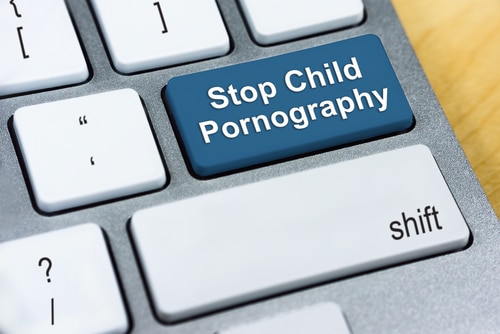 Dwayne E. Robinson, of O'Fallon, Illinois is charged with sexually exploiting a minor and possession of prepubescent child pornography. The 57-year old Robinson was arraigned on the two-count indictment late last month. The indictment says, on July 26, 2018, Robinson-aka Rob- employed, used, persuaded, induced, and enticed a minor to engage in sexually explicit conduct so that he could produce a visual depiction of that conduct.
The indictment also says on June 10, 2020, Robinson knowingly possessed a device that contained prepubescent child pornography. Robinson is also facing state charges related to these offenses. It is reminded to the public that an indictment is merely a formal charge against a defendant.
Robison could be facing 15-30 years in prison if convicted of sexually exploiting a minor. He could be facing additional 20 years in prison if proved guilty of possessing prepubescent child pornography Both charges carry a fine of up to $250,000 and a possible life term of supervised release.
The trial will start on Dec. 28, 2020, in East St. Louis. Please contact Detective Nick Schmidt with the O'Fallon Police Department by calling (618) 624-9542 if you believe Robinson has victimized someone you know. Project Safe Childhood brought the case forward. The Department of Justice launched the Project Safe Childhood in May 2006.
The project was launched to combat the growing epidemic of child sexual exploitation and abuse. United States Attorneys' Offices and the Criminal Division's Child Exploitation and Obscenity Section lead the project. O'Fallon Police Department and the United States Secret Service Central and Southern Illinois Financial and Cybercrimes Task Force investigated the Robinson case.