Climate Emergency declared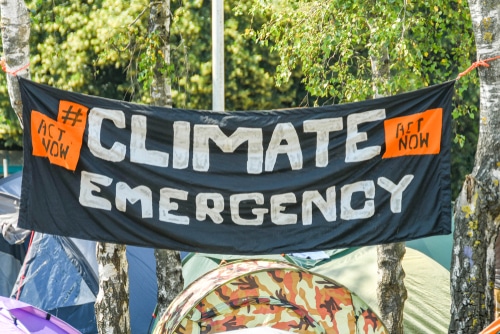 Ceri Breeze / Shutterstock.com
Chicago has formally declared a climate emergency. On Wednesday, a unanimously approved resolution was passed by the City Council declaring, "a state of climate emergency that threatens the health and well-being of Chicago, its inhabitants, and its environment." The resolution previously cleared the council's Committee on Environmental Protection & Energy last week.
North Side Alderman Matt Martin sponsored the resolution. The resolution cited that recent global climate calamities including "intensifying wildfires, floods, rising seas, diseases, droughts, and extreme weather." The resolution also places responsibility on the United States of America for the increasing global conditions.
The resolution adds that "the United States of America has disproportionately contributed to the climate and ecological emergencies and thus bears an extraordinary responsibility to rapidly solve these crises," and that "Chicago is obligated to lead by example." The resolution is more of symbolic importance as it calls on Congress and President Trump to declare a national emergency.
It is highly unlikely that such an emergency will be declared as the Presidential election is on the corner as President Trump has regularly denied climate science and the Senate is controlled by Republicans who back him. Last year, the University of Illinois has declared a climate emergency. The resolution has endorsed the "rapid, just, managed divestment and phase-out of fossil fuel" and "ending greenhouse-gas emissions as quickly as possible to establish a zero-emissions economy."
Martin has called for additional legislation calling for hearings on municipal recycling and composting at Wednesday's council meeting. At last week's committee debate, the alderman is throwing support behind Rep. Ann Williams of Chicago's sponsored Clean Energy Jobs Act in the General Assembly.