Coronavirus fear spreads faster than virus itself, US experts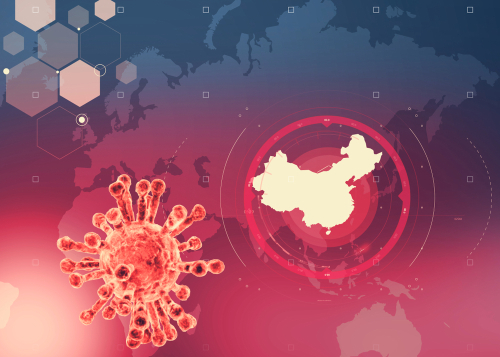 Coronavirus has taken the lives of over 2000 people at the global level so far. The disease is still spreading quickly all across the world. According to the Centers for Disease Control (CDC), 14000 flu-related deaths are reported in the US this season. There is very little comparison between the flu-related deaths and the coronavirus deaths.
According to the US medical experts, the fear of coronavirus is spreading more quickly as compared to the virus itself. The fear of the respiratory illness rose due to the daily death toll updates, news about the lockdown, and quarantines. Dr. Emily Landon, an epidemiologist at the University of Chicago Hospital, said, "The exact mortality rate is still a big question."
Dr. Landon added that there was no cure for the disease yet. There are several reasons that are creating an alarming situation related to coronavirus. It is not clear yet whether the antiviral medicines are effective or not. Dr. Landon said, "Everyone is susceptible, and there is no vaccine yet." According to Dr. Landon, the mortality rate for the coronavirus is higher than the mortality rate for the influenza virus.
Moreover, the fear of coronavirus is impacting the global financial markets badly. China is expected to lose billions while it is still unclear how much financial loss the US will bear. Phillip Braun, a clinical professor of finance at Kellogg School of Management of Northwestern University, said, "Fear has driven the Chinese response to the crisis."
Major US companies including Apple, Walmart, and Starbucks have been hurt by the coronavirus outbreak. The suspension of flights, closure of stores, and disruption of the supply chain are the major impacts of the disease. Apple has already announced that their earnings are going to be reduced due to the closure of their factories in China. Dr. Landon said that they were being vigilant about the identification and isolation of the virus.