Ohio nurse sacrificed his life during taking care of COVID-19 patients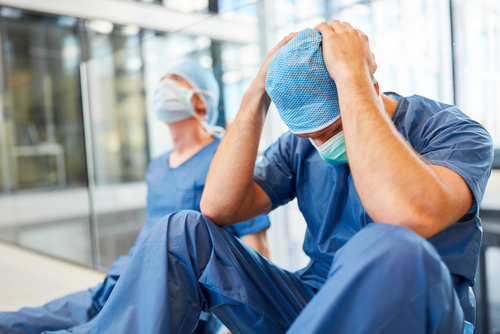 Matt Moeddel, a 43-year-old Ohio nurse, lost his life after being infected by the deadly COVID-19. He worked tirelessly to take care of his patients during the pandemic. He served his COVID-19 patients with huge enthusiasm and paid the ultimate price for his duty. Many patients got recovered under his care. They are still sending thank you letters to his family.
Bethany Moeddel, the sister of Matt, said, "He would not let somebody die without somebody there for them." Matt won awards for his job as a director of nursing at Bridgeway Pointe in Arlington Heights, Ohio. He was a big brother of Bethany. Bethany said, "He dreamed of one day buying a cabin in the Smoky Mountains."
Matt always worried about his patients. He always said to Bethany, "I need to be there, I need to take care of them." According to his sister, he had adopted a dog recently. He was settling into his new townhouse when coronavirus started infecting the patients. Bethany said, "He said, 'nobody wants to die without having like a human contact or somebody there."
Matt was a patient of Type 2 diabetes before getting infected by the coronavirus in May. He tested positive for COVID-19 in May. His preexisting medical condition made his case complicated. Bethany said that she insisted his brother to go to the hospital. He was always reluctant as he did not want to leave his dog alone at home.
Matt was found dead by his family in his home 21 days later. Matt was found dead sitting on the stairs with his shoes on. He also had his keys in his pocket, according to his sister. Bethany said, "He was planning to go to the hospital, he was ready to go." Bethany said that his former patients were still sending him letters of gratitude to Matt. Bethany shared his story to inspire others. She said about the pandemic, "Take it seriously." There is a need of protecting ourselves and others around us.