Pediatric Concussion Research Study Continues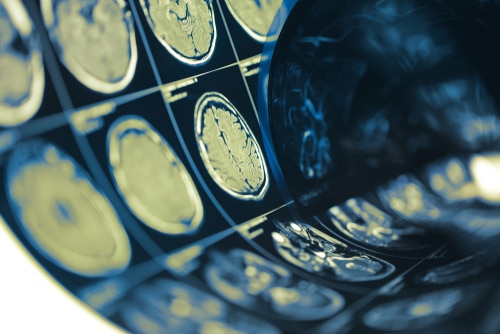 Ann & Robert H. Lurie Children's Hospital of Chicago's pediatric sports medicine physician-researchers and their teams are studying how auditory processing is disrupted in the brains of children and adolescents recovering from a concussion. National Operating Committee on Standards for Athletic Equipment's grant is supporting the research.
The research team aims to characterize the brain's response to sound among a diverse group of children who've endured concussion, and accurately map stepwise improvement in their auditory processing skills as they recover. Director of the Institute of Sports Medicine, Lurie Children's; Professor of Pediatrics, Northwestern University's Feinberg School of Medicine Cynthia R. LaBella, M.D. and  Nina Kraus, Ph.D.; Hugh Knowles Professor, Northwestern University are the study's Co-principal investigators.
Young athletes diagnosed with a concussion are being recruited from a tertiary-care sports medicine clinic for the research. In their initial visit, when they are diagnosed with a concussion, they are tested on behavioral and electrophysiological measures of auditory processing. They are again tested at each visit until they are fully recovered and cleared to resume sports.
"This study provides an additional tool to not only identify concussions in youth but also to monitor recovery and potentially predict which individuals may take longer to recover," said Dr. LaBella. "The results will be helpful for clinicians who manage concussions and guide return-to-play decisions. Since hearing plays a huge role in learning, this work will also help clinicians in providing appropriate accommodations in the classroom for kids recovering from concussions."