Children with Achondroplasia Could Increase Bone Growth with Novel Drug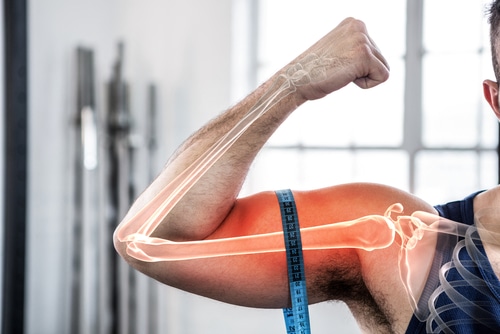 According to findings from a recent clinical trial published in The Lancet, a first of its kind drug called vosoritide may increase bone growth in children with achondroplasia, which is the most common form of dwarfism. Study co-author Joel Charrow, MD, from the Division of Genetics, Birth Defects, and Metabolism at Ann & Robert H. Lurie Children's Hospital of Chicago said, "The hope and expectation are that if this therapy is started early, we can achieve a normal or near normal growth rate in children."
Charrow is also a Professor of Pediatrics at Northwestern University Feinberg School of Medicine. The most common type of short-limbed human dwarfism is Achondroplasia that can be diagnosed at birth or prenatally. Achondroplasia children have an average-sized torso, short arms, and legs, an enlarged head.
The children experience various challenges due to being of short stature. Narrowing of the foremen magnum, an opening at the base of the skull through which the spinal cord passes, potentially compressing the spinal cord and putting the child at risk for sudden death if left unrecognized and untreated are the physical complications.
The foreshortening of the nasopharynx is caused by the shortening of the base of the skull. It can lead to upper airway obstruction and obstructive apnea. Mutation in the FGFR3 gene causes achondroplasia. The mutation can cause a gene receptor to act as if a ligand called the fibroblast growth factor is bound to it.
Inhibition of mineralization of chondrocytes or cartilage cells happens, in the growth plate, the growing tissue near the ends of the long bones. In about 80 percent of achondroplasia individuals, the condition develops as a result of a random mutation in the FGFR3 gene during the formation of the egg or sperm before fertilization, and neither parent has the condition.