Court sentences Chicago man to more than 16 years in federal prison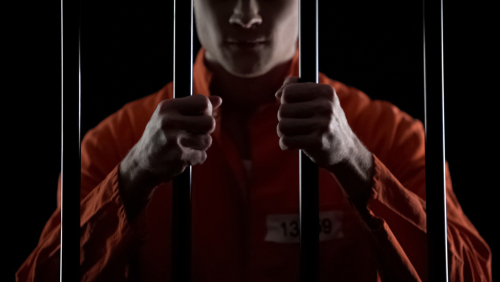 Ernesto Godinez, a Chicago man, has been sentenced by the federal judge to more than 16 years in federal prison. Godinez was found guilty on the charges of shooting an agent from the US Bureau of Alcohol, Tobacco, Firearms, and Explosives. According to the court documents, the agent was shot by Godinez on May 4, 2018, in the Back of the Yards neighborhood of Chicago.
Harry D. Leinenweber, a US District Judge, convicted Godinez over two counts against him. Godinez was facing one of shooting a federal agent and one count of discharging a firearm during a violation crime. The agent was conducting a covert investigation in the 4300 block of South Hermitage Avenue on May 4 morning. Some other law enforcement agents were also present at the scene.
John R. Lausch, Jr., the US attorney for the Northern District of Illinois, and Timothy Jones, the special agent-in-charge of the ATF's Chicago Field Division, announced the sentence of Godinez. Several federal agencies provided valuable assistance in the case including: –
Illinois State Police

US Drug Enforcement Administration

Homeland Security Investigations of the US Immigration and Customs Enforcement

FBI

US Marshals Services

Chicago Police Department
Kavitha J. Babu and Nicholas J. Eichenseer, the assistant US attorneys, argued, "This was indiscriminate, deadly violence by a recidivist shooter." The agent was wounded in his head and he survived. Lausch said, "The primary goal of our violent crime prosecutions is to ensure public safety." Lausch added that they would continue to prosecute the violent offenders aggressively.
Jones said, "This experience emboldens us to continue in our efforts to reduce gun violence in the city of Chicago." Jones added that they stood with the families of the victims of gun violence. The violent offenders must have to be prosecuted aggressively for public safety in the city of Chicago. Godinez, a violent offender, will spend more than 16 years in federal prison.