Federal court sentences Alton man to 87 months over firearm possession charges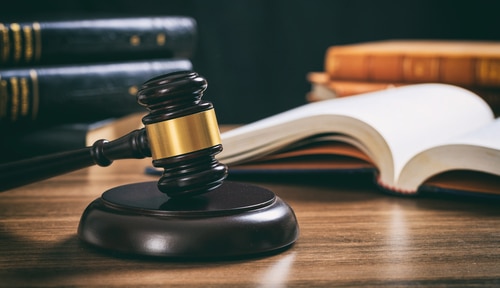 Matthew L. Richardson, a 32-year-old Alton man, has been sentenced to more than 7 years in federal prison. He was involved in possessing an illegal firearm. He pleaded guilty to two counts of possessing a firearm by a convicted felon in August 2020. Staci M. Yandle, a US District Judge, ordered Richardson to stay under supervised release for three years after serving his sentence.
According to the court documents, the Bureau of Alcohol, Tobacco, Firearms & Explosives received information about Richardson that he was involved in selling firearms and methamphetamine in November 2019. He sold methamphetamine and a shotgun to a confidential informant on November 8, 2019.
The purchase of a shotgun between the informant and Richardson was recorded on camera. In the video, Richardson can be seen sawing and filing the barrel of the shotgun down to an illegal length. Richardson was arrested by law enforcement officials from his residence in Alton on December 2, 2019. Richardson was prohibited by the court from possessing a firearm when he was arrested. He was found guilty of possessing methamphetamine in Madison County in 2019.
Judge Yandle explained that Richardson committed a serious crime that is why he was sentenced to 87 months in federal prison. He was a threat to the community as he was actively spreading drugs and firearms on the streets. Judge Yandle added that illegal drugs and firearms led to violence and death. Richardson was sentenced to protect the public and deter him from committing further crimes.
The investigation of the case was done by ATF. Christopher Hoell, an assistant US attorney, prosecuted the case. Richardson accepted his crimes via a plea agreement filed in August 2020. Now, he will spend more than 7 years in prison for committing serious crimes.