Deininger Floral Spreading Love To More Than 540 Residents On Valentine's Day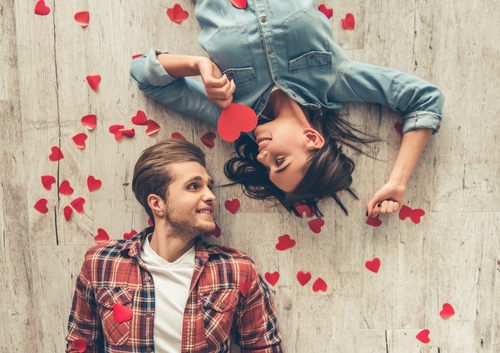 FREEPORT, ILLINOIS — Whether during a pandemic or "normal" times, Valentine's Day or no holiday at all, our neighbors need a little reminder that they are remembered and loved.
Local downtown business owners are working together to ask community members to support a Valentine's Day Flower Fund so local nursing home residents can have a little cheer to celebrate a day of love.
Deininger Floral will be delivering flowers to more than 540 residents in Parkview Home, Pearl Pavilion, Oakley Courts Assisted Living, Walnut Acres, Provena St. Joseph Center, Liberty Village, Heritage Woods, and WinnPrairie Assisted Living on February 12-13. To participate, please drop off payments or mail checks to Deininger Floral, 1 W. Main Street, Freeport or call 815-232-6191. Children and families are also encouraged to drop off colored pictures or drawings for the residents as well.
"We are so thrilled to be pulling together another delivery event for our nursing home residents. Anything we can do to bring a smile to their face during difficult times is an absolute pleasure for us!" said Brooke Deininger-Wagner of Deininger Floral.
This is the second nursing home flower delivery event Deininger's has hosted. The first event was in early April shortly after nursing home residents were isolated due to COVID-19 restrictions.