Eastern black rhino calf makes first appearance in public at Lincoln Park Zoo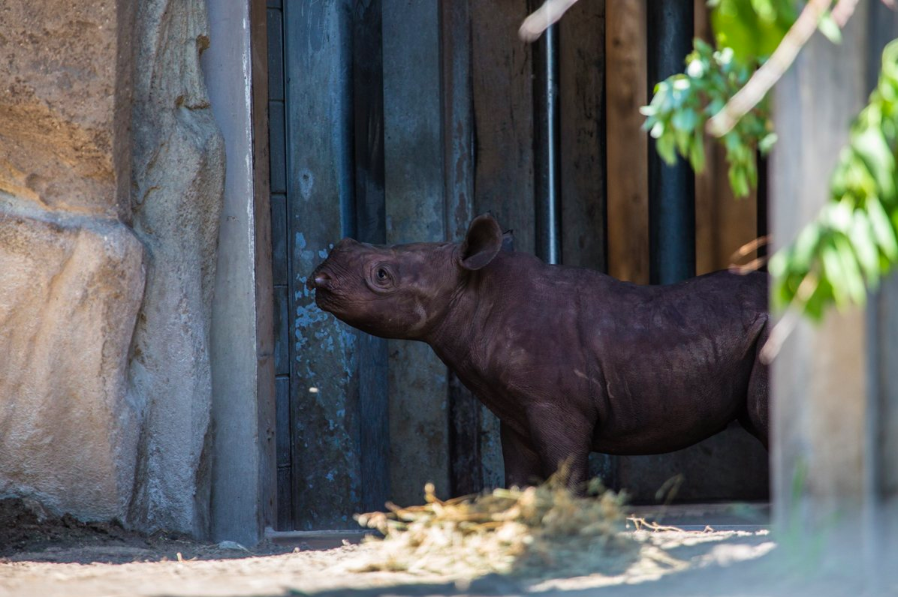 twitter @lincolnparkzoo
The rhino was born on May 19 this year in Lincoln Park Zoo but it was kept in a private habitat for getting a bind with his mother. Now, the wait is over for the rhino calf watchers as he has made his first appearance in public.
People of Chicago were waiting for the first site of this amazing kind of rhino in the Lincoln Park Zoo. The calf was born on 19th of May and he was kept in a private area of the zoo by the authority. The Zoo officials released the news of newly born rhino calf in May and released a video as well. The privacy was given to the calf in order to get a stronger bond of him with his mother.
The zoo officials said, "Only a few thousand rhinos of this species have remained in the whole world. Eastern black rhino is a critically-endangered species". They added, "The decline in the numbers of Eastern Black rhinos is due to the pouching of their horns". The zoo released the news of pregnancy of 13-year-old female rhino in March. The name of the newly born calf is still not told by the officials.
The zoo officials kept the communication with the rhino fans via Twitter. A special tag #RhinoWatch told the progress of the rhino to the fans when he was kept in privacy. The male calf stood on his legs after 53 minutes of his birth and achieved all major milestones of growth. The officials said, "The first year of his life is quite critical".
Kapuki and maku are the parents of the newly born unnamed male rhino. Kapuki and Maku had already given birth to another rhino in 2013. They gave birth to King in 2013 which is now present in Brookfield Zoo. The zoo officials have not given the name to this calf. People can watch Kapuki, Maku, and new male rhino calf in the Lincoln Park Zoo's Regenstein African Journey. They are kept in the outdoor rhino habitat of the park.