Family cancels funeral of WWII veteran amid COVID-19 pandemic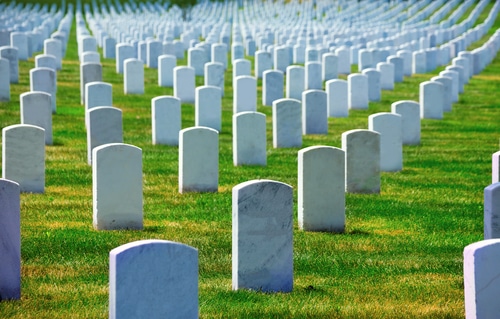 The current COVID-19 pandemic has impacted the daily life of people all across the world. The families are devastated by the imposed restrictions to stop the spread of the virus. Earnest Rankin Jr., a World War II veteran, died at the age of 99 in Kansas City. His family had bigger plans to celebrate his storied life.
Jackie Smith, the daughter of Rankin, said, "His legacy was that he always enjoyed life." Smith added that he was an entertaining person. Jesslyn Smith, the granddaughter of Rankin, said that his grandfather always appreciated her achievements in her life. She said, "He was just the best grandpa ever."
Rankin's family planned a surprised birthday party for him on the occasion of his 99th birthday. Rankin spent his life surrounded by his children, grandchildren, great-grandchildren, nieces, and nephews. His family will, unfortunately, unable to celebrate the precious 99 years of his life. The government of the United States of America has imposed restrictions on the funerals and other ceremonies. A gathering of more than 10 people is not allowed in the US until late April due to the COVID-19 pandemic.
Jesslyn said, "Getting the news, I was, I am going toile to you, I was really upset and angry because he deserves this and we deserve it." The family had a great plan to celebrate the 99 years of the joy of Rankin's life. The funeral of Rankin was planned to take place on Friday. Jackie said that it was bad news for her when she knew the funeral had canceled.
According to Lawrence A. Jones and Sons Funeral Chapel, only a few family members will be allowed to enter the chapel. The visitors will have to maintain the distance of six-foot and there will be no hugs of comfort. The family members will not be allowed to gather around the grave of Rankin at the National Cemetery. Larnell Jones, the senior funeral director of the Lawrence A. Jones, said, "I have never seen anything like it in 70 years in business."