COVID-19 impacts US economy and commercial real estate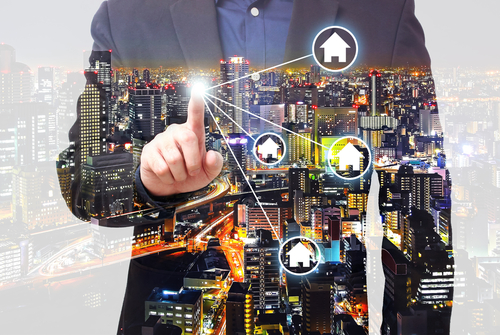 The impacts of the COVID-19 pandemic are not limited to the physical health of US residents. The economic health of the US is also badly impacted by the virus outbreak. The stock market has fallen over 33% percent from its February highs. Unemployment is also expected to rise by more than 20% in the US due to the coronavirus outbreak.
Alex Zikakis, the founder and president of Capstone Advisors, said, "The impact of the virus on the commercial real estate market has been dramatic so far." The practice of social distancing in the US has put pressure on retail businesses. People are only allowed to buy items of necessities at the moment. The Centers for Disease Control and Prevention (CDC) has already confirmed at least 33404 coronavirus cases.
The CDC officials said that more cases were expected to be reported in the upcoming days and weeks. The non-essential businesses have been closed in the US as a preventive measure to stop the spread of the virus. People are advised to stay in their homes and not to travel. The retail, restaurant, and hospitality industries are worried at the moment about their businesses.
Philip Voorhees, the vice-chairman of the CBRE National Retail Partners – West, said, "If the COVID-19 threat persists, many small businesses will have no other option than to close permanently." Barbara Armendariz, the president of the SharpLine Commercial Partners, said, "The multifamily projects will be affected by the rise in the unemployment rates soon."
The properties that are still under construction will suffer from heavy losses due to the unavailability of the workforce and material. The deadlines for several on-going projects will be missed. B. J. Turner, the founder of Dunleer, said that many tenants would not be able to pay their rents in April due to the closure of several businesses all across the country. Turner added, "There is a very complex situation with no easy or immediate answers."