Rose Bowl Parade canceled for first time since WWII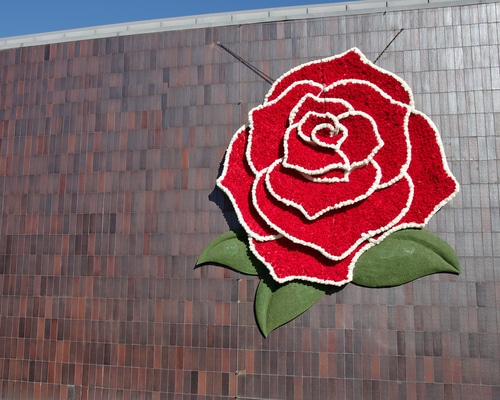 Angel DiBilio / Shutterstock.com
The Rose Bowl Parade is held once in a year on New Year's Day in Pasadena, California. According to the officials, the Parade has been canceled this year due to the coronavirus pandemic. It is the first time since WWII when the Parade has been canceled. The officials announced on Wednesday, "With tremendous disappointment, we are unable to host the 2021 Rose Parade."
The officials added that they would miss the joy of coming together for the Parade. Bob Miller, the 2021 President of the Pasadena Tournament of Roses Association, said in a press release, "The health and well-being of our parade participants and guests, as well as that of our volunteers, professional staff and partners, is our number one priority."
The safety restrictions prevented the management of the 132nd Rose Parade to continue its planning for the event. The officials announced that they would continue planning for the Rose Bowl game. Miller added that they never wanted to cancel the Parade but they had to cancel it due to the safety concerns. The officials told the media that the Parade did not happen thrice in the last 75 years including 1942, 1943, and 1945.
David Eads, the chief executive officer of the Tournament of Roses, said, "We continue to work with the College Football Playoffs and our collegiate partners." Eads added that they would explore how the college football season would look like this year. The main priority of the Tournament of Roses management is to keep student-athletes, university personnel, and fans safe.
The football season will experience some changes due to the current social distancing and COVID-19 guidelines. Eads said, "We remain hopeful that the Granddaddy of Them All will take place on New Year's Day." The coronavirus pandemic has enforced the Roses management to take all necessary precautions to keep everyone safe. The health and well-being of athletes, fans, and management team is the number one priority of the event organizers.