Federal Indictment Charges Department of Veterans Affairs Procurement Supervisor With Pocketing Kickbacks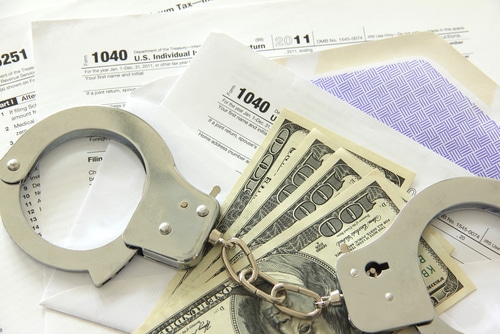 CHICAGO — A procurement supervisor at the Jesse Brown Veterans Affairs Medical Center in Chicago pocketed kickbacks from the president of a medical supply company to steer the company at least $1.7 million in product orders, many of which were never fulfilled, according to an indictment returned in federal court in Chicago.
The indictment accuses THOMAS E. DUNCAN, a supervisor in the medical center's Central Supply department, of receiving approximately $36,250 in kickbacks paid by checks, as well as an additional amount in cash, from DANIEL DINGLE, the president of a medical supply company based in south suburban Dolton.  The checks were made payable to Helping Hands Properties LLC – a third-party entity managed by Duncan – and contained false and misleading memo entries in order to conceal and disguise the existence and purpose of the kickbacks, the indictment states.  In exchange for the kickbacks, Duncan used his official position at the VA to fraudulently initiate and approve purchases of products from Dingle's company, knowing that many of the products would not be delivered to the VA, the indictment states.
The alleged fraud scheme began in 2012 and continued until 2019.  In late 2018 and early 2019, while the Veterans Affairs Inspector General's Office was investigating the matter, Duncan told Dingle to falsely tell investigators that the payments Duncan received from Dingle's company were for work performed by Helping Hands Properties, the indictment states.
The indictment was returned Thursday in U.S. District Court in Chicago.  It charges Duncan, 37, of Chicago, with five counts of wire fraud, one count of witness tampering, and one count of falsifying records.  Dingle, 50, of Riverdale, is charged with four counts of wire fraud.  Arraignments in federal court in Chicago have not yet been scheduled.
The indictment was announced by John R. Lausch, Jr., United States Attorney for the Northern District of Illinois; and Gregg Hirstein, Special Agent-in-Charge of the U.S. Department of Veterans Affairs, Office of Inspector General.  The government is represented by Assistant U.S. Attorney Heidi Manschreck.
"These charges demonstrate the VA OIG's commitment to protecting American taxpayers," said Special Agent-in-Charge Hirstein.  "Individuals and companies involved in corrupting the VA's business practices will be held accountable."
The public is reminded that an indictment is not evidence of guilt.  The defendants are presumed innocent and entitled to a fair trial at which the government has the burden of proving guilt beyond a reasonable doubt.  Each count in the indictment is punishable by up to 20 years in federal prison.  If convicted, the Court must impose reasonable sentences under federal statutes and the advisory U.S. Sentencing Guidelines.