Fentanyl-Laced Heroin Trafficking and Illegally Possessing Assault Rifle Charges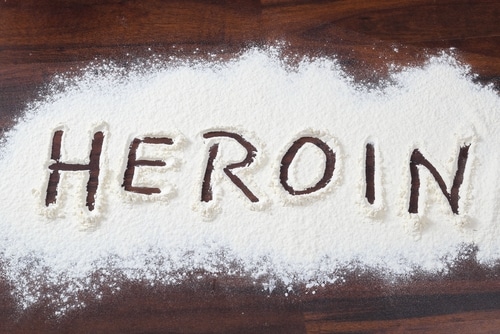 A Chicago man has been indicted by a federal grand jury for allegedly trafficking fentanyl-laced heroin and illegally possessing a loaded assault rifle while on parole from a previous drug conviction. 48-year-old Mitchell Dwayne Simmons is charged with one count of possession of a controlled substance with intent to distribute, one count of possession of firearms in furtherance of a drug trafficking crime, and one count of illegally possessing firearms as a previously convicted felon.
The indictment was unsealed on Thursday in federal court in Chicago. Simmons possessed loaded assault rifle and a handgun, as well as heroin, fentanyl-laced heroin, and marijuana, on Dec. 28, 2019, in Chicago, the indictment alleges. At the time, Simmons was on court-supervised release after recently completing a prison sentence for a federal drug conviction in the Central District of Illinois.
He was arrested on Thursday on the new charges. He was arraigned later that day in federal court in Chicago. He had pleaded not guilty to all charges in the indictment.  A detention hearing via videoconference is set for May 18, 2020, at 10:30 a.m., before U.S. District Judge Gary S. Feinerman.
John R. Lausch, Jr., United States Attorney for the Northern District of Illinois; Kristen deTineo, Special Agent-in-Charge of the Chicago Field Division of the U.S. Bureau of Alcohol, Tobacco, Firearms, and Explosives; and David Brown, Superintendent of the Chicago Police Department announced the indictment. Assistant U.S. Attorney Saurish Appleby-Bhattacharjee represented the government.
It is reminded to the public that an indictment is not evidence of guilt. The defendant is presumed innocent and entitled to a fair trial at which the government has the burden of proving guilt beyond a reasonable doubt.