Fox Valley Orthopedics invites community residents to donate blood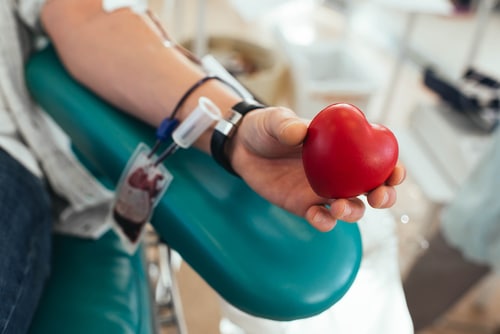 There is no other precious gift than gifting your blood to save the life of someone else. According to the recent stats, someone needs blood in the United States of America every two seconds. Most of the blood recipients are accident victims, surgery patients, blood patients, and people affected by natural disasters.
Versiti Blood Center of Illinois has come up with Mobile Blood Drive to fulfill the demand for blood in Illinois. The community residents are invited to participate in the blood donation drive on October 21, 2020, from 10:00 am to 3:00 pm. The blood will be collected from the community residents outside of Fox Valley Orthopedics North Building in the Mobile Coach.
The community residents are urged to get registered for blood donation. However, walk-ins are also welcome. The donors are required to present non-expired photo identification at the time of donation. Barry Mathews, the CEO of Fox Valley Orthopedics, said, "Social distancing and other COVID-19 safety measures will be in place." The donors are also advised by Mathews to wear a mask. The organizers of the blood donation event aim to make it as touchless as possible.
All donors will get a healthy to-go meal from Panera Bread as a donation. Fox Valley Orthopedics and ATI Physical Therapy are sponsors of the blood drive. The interested residents can get registered to donate blood under Mobile Blood Drive by visiting fvortho.com/blood-drive/. It includes additional information about the blood drive as well.
Fox Valley Orthopedics (FVO) has highly skilled surgeons that provide complete orthopedic care to the patients. They deal with pain management, sports medicine, spine, total joints, hand and wrist, and foot and ankle. The Accreditation Association for Ambulatory Health Care (AAAHC) has accredited FVO. The aim of FVO is to provide cost-effective convenient care to the patients.