Free Virtual Sessions Offered by Rockford University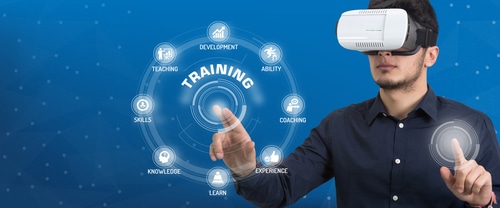 The region's leading private four-year institution Rockford University announced it will offer sessions from its course, "Current Issues in American Foreign Policy," free and virtually to the public. The guest list is full of special people including four ambassadors, members of the National Security Council, advisors to Secretaries of State Colin Powell, and Condoleezza Rice, special advisor to President George H.W. Bush, among others.
Rockford University Associate Professor of Political Science Dr. Ron Lee and former Congressman Don Manzullo, co-instructors of the class led efforts in arranging such events. He led the effort to identify specific leaders with a variety of backgrounds to provide insight to, and engagement with, current students and the public.
Dr. Lee said, "These guest lecturers include some of the most prominent experts in international trade, business, diplomacy, media, and national security." Sessions will run from September 16 – November 20, and individuals can view the sessions through this special link https://alumlc.org/rockford/archive.
"This unprecedented array of talented guest lecturers reflects Rockford University's commitment to provide our students with outstanding resources to enhance their educational experience," said Dr. Eric Fulcomer, President, Rockford University. "We are thrilled to invite alumni and the community at-large to sit in on these classes."
The class comprises of 110 international students from 18 countries. It focuses on all aspects of American foreign policy – trade, business, diplomacy, and security – and further enhances Rockford University's commitment to educating its students and the general public on these issues.