Gas and housing costs increased in September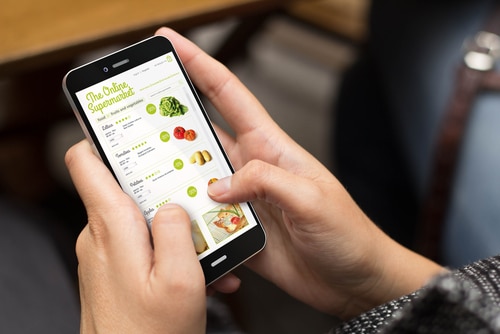 According to data from the U.S. Bureau of Labor Statistics, housing and gas are becoming more expensive.
The BLS reported on Thursday that consumer prices increased slightly overall in September, driven by an increase in housing expenses and gas prices for the month, but that they were steady for the year. This is important because the Federal Reserve will decide whether to raise interest rates at its crucial meeting in November.
For September, consumer prices increased by 0.4 percent, an uptick from the 0.3 percent analysts expected. For the year to September, prices jumped 3.7 percent, the same as in August.
"The index for shelter was the largest contributor to the monthly all items increase, accounting for over half of the increase. An increase in the gasoline index was also a major contributor to the all items monthly rise," the Bureau of Labor Statistics said.
The U.S. central bank has hiked rates beginning in March 2022 to its current two-decade high of 5.25 to 5.5 percent, pushing up the cost of borrowing for consumers and businesses for homes, auto loans and investment. The moves have helped to bring down price rises to under 4 percent but still above the Fed's target of 2 percent.
Analysts had expected inflation to go up 0.3 percent from the previous month for an annual rate of 3.6 percent. On the core level, a measure that removes volatile energy and food prices, inflation was expected to be at 4.1 percent, in what would have been its lowest level in two years.
On Thursday, the Bureau of Labor Statistics pointed out that "the all items less food and energy index rose 4.1 percent over the last 12 months," which was at expectations.
The September inflation numbers suggests prices may be cooling despite what could be a temporary spike in gas and housing costs, some economists say.
"The underlying trend in inflation is still down," Michael Pearce, a lead U.S. Economist at Oxford Economics, said in a note shared with Newsweek. "This report will not change the message from Fed officials over recent days that they can afford to be patient," on rate hikes.
Mahir Rasheed, a senior economist at insurance firm Swiss Re, also expected the Fed to hold on into next year.
"However, there is upside risk that if we continue to see strong inflation prints in October, the Fed may consider December a live meeting with a small chance of further tightening," he told Newsweek.
The effects of higher rates are feeding into the economy, which may mean that to slow inflation, the central bank could choose to retain elevated borrowing costs for longer rather than introduce new hikes.
"Higher inflation and stronger growth in the near-term raises the odds that the Fed will delay easing policy until later into 2024 instead of triggering higher terminal rates," Rasheed said.
For Americans, a higher-for-longer interest rates environment means the cost of loans could remain higher, impacting the housing market and a potential pull-back on business investment with implications for hiring.
The cost of gas was elevated in September on the back of a jump in global oil prices ending the month at a national average of $3.83 per gallon, two cents more than the previous month and seven cents more than a year ago, according to the American Automobile Association. Over the last week, there are signs that prices may be falling.
On Wednesday, the producer price index (PPI), which measures wholesale prices, jumped higher than anticipated Wednesday on the back of high energy prices in September.
On Thursday, energy prices increased 1.5 percent for the month, the Bureau of Labor Statistics said, compared to a jump of 5.6 in August. Gas prices increased 2.1 percent in September, though they jumped less than the 10.6 percent increase witnessed a month ago.
Housing costs jumped 0.6 percent compared to August's increase of 0.3 percent. The government's measure of rent costs, which rose 7.4 percent for the year, was showing it costlier than some private sector data, said Lawrence Yun, the chief economist at The National Association of Realtors.
"This is the main reason why consumer prices are not fully under control and why the Fed refuses to consider cutting interest rates," he said in a statement shared with Newsweek. It is nonetheless inevitable for rent growth to slow because of the construction of multiple new apartments. Inflation and interest rates will be lower next year."
Source: www.newsweek.com