Student loan payments have returned after three years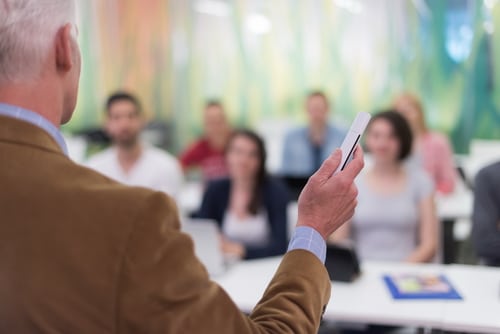 After being suspended for more than three years due to the coronavirus pandemic's economic impact, student loan payments were finally resumed on Sunday.
The Biden administration is reactivating all student loan accounts, and more than 28 million borrowers now have to cope with repayments despite ongoing opposition by advocates and worries of a government shutdown.
It's a sad day for people who have student loans and for the country as a whole because payments must resume, especially in light of the impending possibility of a government shutdown on the same day. The Student Debt Crisis Center's president and founder, Natalia Abrams, said earlier this week that it was "just wild."
In a poll conducted by Life and My Finances in July, it was discovered that only 22% of borrowers at the time had a strategy in place for paying off their student loans, and 50% of borrowers said they don't earn enough to do so.
Some debtors are refusing to make payments as part of a "student debt strike" to voice their displeasure with the system.
In the meanwhile, President Biden, who had made relief a core campaign promise for 2020, has unveiled a "on-ramp" repayment scheme that enables debtors to skip payments for the next year with less repercussion than before. If borrowers skip payments, have their wages garnished, or are turned over to debt collectors, the Department of Education won't consider them to be in default.
Despite the department's assurances that they won't notify credit card providers of the missed payments, borrowers will still be subject to interest charges on their loans and risk having their credit scores damaged.
There may be instances when, because you're not making your payments, the loan's value is rising due to interest accrual, increasing the amount you owe. According to Jacob Channel, senior economist and student loan repayment specialist at Lending Tree, the credit bureau takes it into consideration, and it's possible that your credit score suffers slightly.
Student loan debt was already recognized to be negatively affecting millions of Americans' finances and influencing important life decisions before the pandemic hiatus started.
Almost half of student loan borrowers in 2019 delayed investing in a home because of school debt, according to the real estate site Clever.
"In typical pre-COVID times, when people are paying their student loans, they're not buying their children's medication, they're not able to save for a house or retirement. We know from polling borrowers for so many years that they were using their COVID pandemic money to pay for basic needs, and so the worry is that now they won't be able to," Abrams said.
The Biden administration has taken some steps to ease the burden of borrowers ahead of the repayment restart, including forgiving $117 billion in student loans for more than 3.4 million borrowers, mostly stemming from the borrower defense program, a program used to forgive the debt of those defrauded by their schools.
Prior to the repayment restart, the Biden administration has taken some measures to lessen the burden on borrowers, including forgiving $117 billion in student loan debt for more than 3.4 million borrowers. This debt was primarily derived from the Borrower Defense Program, which was established to forgive the debt of students who had been defrauded by their institutions.
The Supreme Court invalidated Biden's plan to cancel at least $10,000 in student debt for each of the 45 million borrowers in June.
The Saving on Valuable Education (SAVE) plan, an income-driven repayment (IDR) scheme, was nonetheless developed by the administration and is currently being implemented in two stages.
The income exemption is increased from 150 percent to 225 percent over the federal poverty level in the first phase, which will start this year. Accordingly, a borrower making up to $32,800 per year would have monthly student loan payments of $0. The monthly payments for a family of four income less than $67,500 would similarly be $0.
The cessation of increase on unpaid interest for debtors is another significant change this year.
Changes will take effect the next year, including a reduction in monthly payments from 10% of discretionary income to 5%.
According to Abrams, "The SAVE plan is a lifeline if you can get on a $0 payment," and we have helped several borrowers, particularly elderly borrowers receiving Social Security, to get on that plan.
But our people, who may have had a boost in their income during the epidemic, are the ones we are seeing it affect or not be good for. People who were on a previous IDR plan then discover they must make a significantly greater premium when they seek to apply, said Abrams.
Only 28 million of the 45 million people who hold student loans will have to begin making payments in October. The accounts of the others are still halted for various reasons, including the fact that they are still enrolled in school, are in default, or are awaiting debt forgiveness.
Republicans applaud the return of payments because they believe the Biden administration's delays and promises only made the situation for borrowers worse.
Adam Kissel, a visiting fellow at the Heritage Foundation's Center for Education Policy, said, "This conversation diverts us from the core problem, which is making student loan money too easy, which drives up tuition and does not address what's needed, which is that colleges need tough love to end their addiction to tuition."
Republicans have long claimed that government student debt relief is unjust to people who never attended school or paid off their student loans on their own, and they have presented their own ideas for increasing the transparency of education costs.
"Republicans have proposed a plan that holds universities accountable for increasing expenses and gives families and students the choice to decide what is best for their futures both in and out of college. Sen. Bill Cassidy (R-La.), the committee's leading Republican, warned that if Congress does nothing, students would continue to sink in debt without any hope of success.
Additionally, the resumption of payments comes while Congress is now fighting to keep the government running. Even before the battle over the government shutdown, it was known that student loan servicers were having trouble providing customer service owing to a lack of funds, which may effect the wait times for customers who needed help.
However, the White House claims that a shutdown, particularly one that lasts a long time, would make the issue worse.
The Biden press secretary Karine Jean-Pierre stated, "So, you know, if this happens, if Republicans in Congress, you know, go down this road of shutting down the government, you know, we anticipate that key activities at Federal Student Aid will continue for a couple of weeks." The return to repayment effort and long-term servicing support for debtors "could be substantially disrupted" if the closure is extended and lasts for more than a few weeks.
So, as we have been saying over the past several months, the Department of Education will try its utmost to help debtors when they resume payments. But if this happens, a radical Republican shutdown may be disruptive," she continued.
Additionally, payments are due a year before the 2024 presidential election, which is a risky moment to upset student loan proponents.
Progressive Democrats who have been demanding far more student debt relief than he has thus far been ready to provide are also likely to speak out more to Biden.
Several prominent Democrats, like Senate Majority Leader Chuck Schumer of New York and Sen. Elizabeth Warren of Massachusetts, called for $50,000 in student debt relief for all borrowers even before the Supreme Court decision.
According to Warren, "it's the right number, it's where a lot of people intersect that we could transform an entire generation."
The Higher Education Act's negotiated rulemaking procedure is being used by the Department of Education to attempt to find a new path to some relief.
The agency made its early policy recommendations for the new plan public on Friday, and they seem to be far more customized than the previously promised general relief. The government aims to provide targeted relief for specific borrower categories, according to the policy considerations, but nothing is final, and the first meeting to discuss the potential plan isn't scheduled until October 10 and 11.
Any plan's completion might not happen until far after 2024, and any relief would take much longer since whatever course the government chooses to follow would probably be contested in court once more.