Hazard pay, more COVID testing demanded by Hospital Workers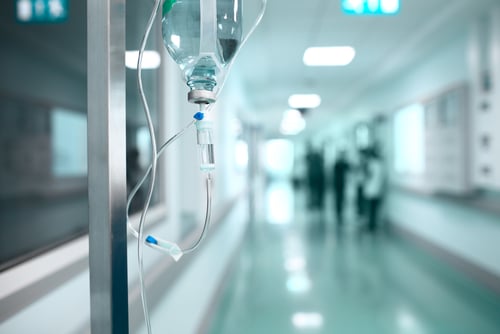 Hospital workers have called for hazard pay and more COVID-19 testing as these labors are on the 'front lines' of the coronavirus pandemic. On Tuesday, Service Employees International Union's Healthcare Illinois had held a news teleconference in which they said that the hospital workers apart from doctors and nurses, are fearing for their health.
Some of the workers have already become sick with COVID-19. Greg Kelley, president of SEIU Healthcare Illinois said, "Workers are working under hazardous conditions, and they deserve hazard pay." Kelley suggested time and a half as a pay rate, adding that hospital workers should also be eligible for two weeks of paid sick leave.
He added that the focus is on the doctors and the nurses while the hospital support staff is "too often forgotten." Kelley said, "Doctors, nurses obviously are critical parts of the patient-care team, but we cannot forget about those low-wage service workers who somehow too often are forgotten in a normal work environment, but in this crisis are disregarded in a way that we just can't as a society allow to continue, given how interconnected COVID-19 makes this for all of us."
Kim Smith, a patient technician at Northwestern Medicine said, "Hospitals that were once a safe haven are becoming a death trap." Wellington Thomas, an emergency-room technician at Loretto Hospital on Chicago's West Side said that we want to save lives, "Are we worth the hazard pay for risking our lives to save others? To me, it's a no-brainer."
Candice Martinez, a housekeeper at Northwestern Memorial Hospital in Chicago, was working 12-16 hour shifts when she came down with symptoms two weeks ago, including headache, body aches, and a sore throat. She isolated herself as she suffered from COVID-19. "I'm not feeling the greatest," she said. "But I've seen on the news that other people are way more critical."