Illinois sets record COVID-19 cases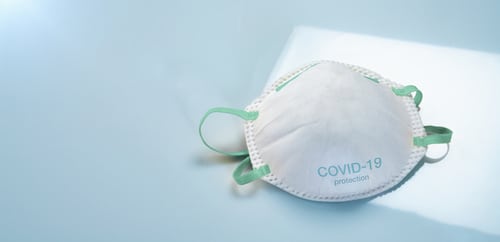 COVID-19 cases are rising in Illinois as the Illinois Department of Public Health announced a record one-day high of 4,554 newly confirmed cases of COVID-19 Friday. The state's testing positivity rate has risen above 5 percent. A full third of Illinois counties are placed on a formal warning list for rising infections.
Earlier this week, the Illinois death toll surpassed 9,000. The total death toll reached 9,165 after 38 new deaths. The total number of infected cases hit 336,174. The total number of hospitalized Illinois reached 2,016 with 410 under intensive care and 151 on ventilators. 87,759 COVID tests were conducted across the state with a positivity rate crossing 5.1 percent. Just last week, the positivity rate was under 4 percent.
According to IDPH reports, 5,368 new cases were on Sept.4. However, due to a data-processing glitch delayed the results, the figure couldn't be considered one-day total. Friday's total topped the record 4,015 announced the day before. Last week, 26 counties were put on the formal warning list by the IDPH, but that has risen to thirty-four. The new list includes:
Adams
Alexander
Boone
Cass
Christian
Clay
Clinton
Crawford
DeKalb
DeWitt
Jasper
Jefferson
Jo Daviess
Johnson
Kane
Lee
Macon
McDonough
McHenry
Mercer
Monroe
Pike
Pulaski
Randolph
Saline
Stephenson
Union
Vermilion
Warren
Washington
Wayne
Whiteside
Will
and Winnebago counties
IDPH reported: "Some of the common factors for an increase in cases and outbreaks are associated with gatherings in people's homes, weddings and funerals, bars and clubs, university and college parties as well as college sports teams, family gatherings, long-term-care facilities, correctional centers, schools, and cases among the community at large, especially people in their 20s."