Illinois surpasses million mark in tests for COVID-19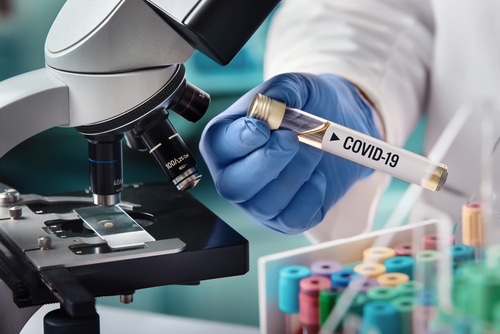 JB Pritzker, the governor of Illinois, said that Illinois had surpassed the million mark in tests for COVID-19 on Friday. He talked to the media during his visit to a community testing site in Peoria. He admired the efforts of nine sites in Illinois where everyone could be tested regardless of any symptoms.
Gov. Pritzker praised the work of many people behind the scenes for achieving this milestone. He said, "I am very proud to be one of the earliest states to hit this landmark." According to the Illinois Department of Public Health, 1156 new cases of COVID-19 were confirmed in Illinois on Friday. The total number of coronavirus positive cases in Illinois has reached 125915.
The IDPH confirmed 59 new deaths on Friday. In Illinois, the pandemic remained moderate during the current week. However, the total number of deaths has topped 5795 in the state. Since last Friday, the total number of cases reported in Illinois remained 8640. Pritzker visited the testing site, Peoria Civic Center, along with US Rep. Cheri Bustos of Moline, state Rep. Jehan Gordon-Booth, and Sen. Dave Koehler. Gordon-Booth and Koehler belong to Peoria.
The Peoria Civic Center is one of the 11 community-based testing centers where everyone can be tested regardless of symptoms. According to a press release issued by Pritzker's office, the individuals can get tested at no cost. There is no requirement of doctor's recommendation, insurance, or appointment for testing on these sites.
The press release stated, "The state-operated Community-Based Testing Sites currently have the capacity to test more than 6000 people per day." According to Pritzker's office, there are 279 public sites in Illinois where COVID-19 testing facilities are available. Pritzker showed huge concerns about the public protests over the death of George Floyd. The protesters found it tough to practice social distancing. Pritzker's office urged the participants of protests and rallies to get tested for COVID-19.