Jackson County confirms four new coronavirus cases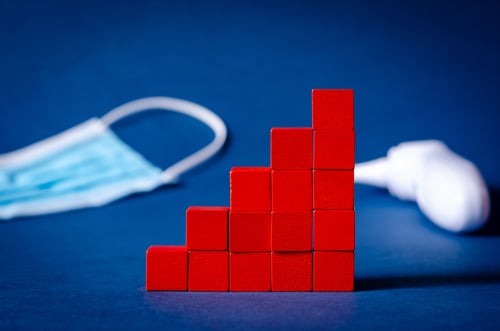 Four new coronavirus positive cases have been reported in Jackson County. The Jackson County Health Department was notified of these new cases in the past 24 hours. The new individuals who contracted COVID-19 include two males and two females. One female is in her twenties while the other one is in her preteen. On the other hand, one male is in his thirties while the other is in his sixties.
According to the JCHD, all of these individuals contracted COVID-19 through close contact with an infected patient, or through transmission in the community. The health officials placed them in isolation. According to the most recent statistics, 286 laboratory confirmed cases of COVID-19 have been reported in Jackson County so far.
10 people have already lost their lives due to the coronavirus infection in the county. The JCHD is managing 80 active cases while 196 individuals have been released from isolation. The health officials released these individuals on the base of the guidelines issued by the Centers for Disease Control and Prevention (CDC).
The coronavirus testing of eligible individuals has been conducted by three health care service providers in Jackson County including Southern Illinois Healthcare (SIH), SIU Center for Family Medicine, Shawnee Health Service. There are various symptoms of the coronavirus infection including fever, difficulty in breathing, and cough.
The individuals exhibiting the above-mentioned symptoms are advised to contact their health care provider immediately. The contact details of the health care providers dealing with COVID-19 testing are as below: –
Southern Illinois Healthcare (1-844-988-7800)
SIU Center for Family Medicine (618-536-6621)
Shawnee Health Service (618-519-9200)
The Restore Illinois plan has been implemented in the Southern Illinois Region. The Region is currently in Phase III of this plan. The JCHD urged the businesses and companies to follow the guidelines issued by the CDC and them in order to keep their employees and customers safe.