Looting Halts Construction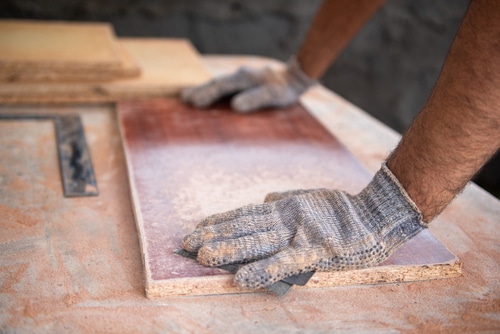 Chicago has ordered to halt construction on the city's biggest commercial real estate developments. Chicago has locked down a perimeter around its central business district to ward off looters who ravaged parts of the downtown over the weekend. Cities across the country are assessing the damages from the violence sparked by the killing of George Floyd in police custody in Minneapolis.
Commissioner of the Chicago Department of Buildings, Judy Frydland has sent out a notice to "industry partners" late Sunday, alerting them of the shutdown. She wrote, "In response to recent events, downtown construction is halted until further notice." She added, "Please make sure to secure and lock down all construction sites."
Frydland said at a news conference Monday the building department "has been working tirelessly since yesterday to evaluate what buildings that have been damaged." At last count, there were 180. Violence and looting started at the same time as the peaceful protests occurred over the killing of George Floyd.
Floyd, an African American who died after Minneapolis police pinned him to the ground. A white officer kept his knee on Floyd's neck as he was pinned to the ground. A video of the incident set of anger across the country. Violence erupted in Minneapolis, St. Paul, Atlanta, Los Angeles, New York and a number of other cities. Chicago Mayor Lori Lightfoot said after violence emerged, that it was an organized effort to "hijack" the nonaggressive protests that she supported.
Saturday night was especially full of violence as hooligans with hammers, bats and other tools knocked out windows and started looting the stores on Michigan Avenue in the Gold Coast area and in other nearby neighborhoods. Lightfoot said at a Monday news conference, "Fact is the violence and looting that we saw spread like a wild fire."