Law enforcement officials arrest three Rockford-area residents on drugs and conspiracy allegations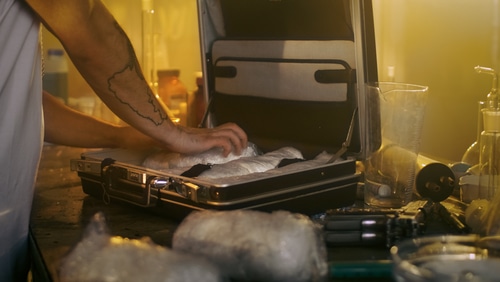 The federal and local law enforcement officials arrested three residents of the Rockford-area on drugs and conspiracy charges. According to the law enforcement officials, Antowan S. Lambert, a 42-year-old Rockton man, and Jesse M. Leavy, a 35-year-old Rockford man, were arrested by the officials today. They were allegedly involved in a conspiracy to distribute cocaine and cocaine base (crack) and distribution of cocaine or crack several times.
Lambert is known as Twan in his area while Leavy is known as Lil Jessy and Lil Head. An indictment against both men was returned to the federal court last week. They were charged with a conspiracy to distribute cocaine and crack from June 2019 to October 2019. Sammy R. Gordon, a 31-year-old Gordon man, was also arrested in a desperate but related case.
Gordon was charged with distributing fentanyl and heroin in Rockford. A criminal complaint was filed against him that led to the implementation of charges. The law enforcement officials searched several locations on the base of the court-authorized search warrants. According to the authorities, the officials recovered ten handguns, more than 100 grams of crack, 90 grams of heroin, and over 4.5 kilograms of marijuana during the searches.
The law enforcement officials said that they recovered approximately $30000 during the official searches. The defendants pleaded not guilty and they will remain in the custody until detention hearing.
John R. Lausch, Jr., the US attorney for the Northern District of Illinois, Robert J. Bell, the special agent-in-charge of the US Drug Enforcement Administration's Chicago Office, Emmerson Buie, Jr., the special agent-in-charge of the FBI's Chicago office, Timothy Jones, the special agent-in-charge of the US Bureau of Alcohol, Tobacco, Firearms & Explosives' Chicago Field Division, Dan O'Shea, the chief of the Rockford Police, Gary Caruana, the Sheriff of Winnebago County, Brendan F. Kelly, the director of the Illinois State Police, and Kathy A. Enstrom, the special agent-in-charge of the IRS's Chicago office, announced the charges.