Lawmaker of State opposes longer runway at Chicago Executive Airport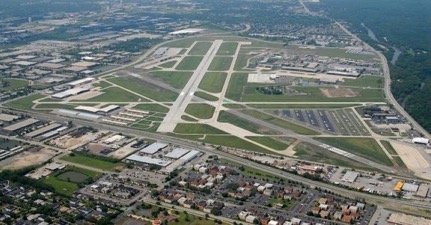 Jonathan Carroll, State Representative, highlighted that there is no economic benefit in the expansion of Chicago Executive Airport. Chicago Executive Airport, co-owned by the Wheeling and Prospect Height, management is developing a master plan foe the expansion of the airport. Visitors viewed the revised documents which include the details of expanding the runway which will get beyond the boundaries of the airport.
Wheeling voters will decide the expansion of the runway by giving their opinion in the referendum asking question about whether the Chicago Executive Airport runway should be expanded or not. The referendum will be taken place on 2nd of April. Carroll explained that the local community would not be displaced and the hotels and restaurants would also not be boosted with the expansion of the airport. Carroll added, "I am not against the business and commerce but the people who land their planes on the airport do not stay in the Wheeling".
D. Court Harris, Chairman Airport Board, said that we are not expecting to push the expansion of the runway. He added, "there are a lot of misunderstandings about the initiative of the master plan". Carroll said that we have environmental concerns as well in the expansion of airport. Harris said that the leaders must have to make a decision which would be fruitful for the long-term, not only for the present". The officials must have a vision which has long-term economic benefits. Mount Prospect village meeting also raised the concerns in the expansion of the runway. The plan is facing a lot of pressure from the opposition of the project. Harris added, "detractors are always there and they will be there".
The referendum will decide the expansion and it will take place at 2nd of April. State lawmaker has shown environmental, economic, and other concerns in this expansion project.