Elections for Mayor Selection in Chicago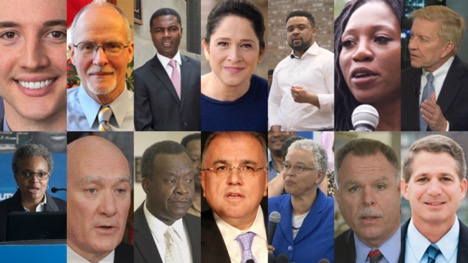 In this election, largest number of candidates are participating in the election for the Chicago Mayor. All fourteen candidates are looking for the votes by shaking hands with people and urging them to vote them. Lori Lightfoot was present in the Revival Food Hall in the Loop in search of turning voters to her side. She said, "I am confident that my volunteer performance will turn the voters on my side". She is really optimistic for her win in the Tuesday elections.
Preckwinkle said in his interview, "I have been in the streets of Chicago and I have seen that people are more concerned about the community issues and they want the solutions". Mendoza campaigned on the Far South Side where he got the confirmation of votes from the United Automobile, Aerospace, and agriculture workers. Mendoza remembered her father while campaigning as he was also a member of pipefitter union. He died when she was 22 years old. Mendoza said, "I can feel the smell of pipes in my house and you would not believe me, my father used to clean the smell of pipefitting from his hands by using this orange stuff". "It was the smell of hard work, honesty, and fairness", she added.
Bill Daley took care of his volunteer voters by offering them delicious pastries and pizzas. He said, "I believe in the use of technology for getting votes as it is easier medium to communicate with people, I used the technology bin the best way for getting votes". Paul Vallas was also seen addressing the voters at the lunchtime in the Thompson Center. He said, "50 percent of the people were in the middle class in 1950 and now 16 are present in this category". Jerry Joyce said, "We have got the right momentum during the campaign and now we are at our peak". Willie Wilson attended the rally at the Far Northwest Side for gaining confidence. Elections are on their way and all candidates are looking for voters.