Lawmakers advocating for the LGBT community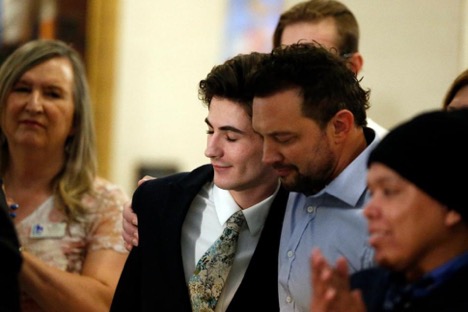 Two lawmakers belonging to the Republican Party are advocating for a ban on gay conversion therapy that are organized for minors in the conservative region of Utah.
These plans are taken as a big milestone for the LGBT community. The Mormon Church which has strong influence in the region will not step in the way of these lawmakers.
Republican Dan McCay said that these steps need to be taken as the rates of suicide are increasing in the LGBT youth because of their sexual orientation.
He also said that Utah is worth fighting for to show that the state is a welcoming place.
The plan that the lawmakers are advocating includes stopping any treatment for people to change their sexual orientation. These so-called treatments range from simple talk therapies to electric shock procedure.
The people who perform these procedures will lose their licenses under the talked plans.
These plans are result of a national campaign that has made such practices to be outlawed in about 15 states.
There are also some roadblocks ahead of them as many lawsuits have come forth stating that these plans will violate the free-speech and the basic rights of the people.
Mat Staver of the conservative Liberty Counsel said that the Supreme Court rulings could give these lawsuits new life which initially upheld the ban.
Utah is a conservative state and it is previous history of such kind of therapies in the past. But there are many activists that are fighting for the LGBT community.
In the past, there teachings that said that people of LGBT could be cured by using harsh and extreme measures primarily compromising of electric currents to the men.
The people who have gone through the therapy centers said that it harms a person more than it helps them. They face a lot of problem and Depression was the common result of the talking and other treatment processes.
They also faced downward spiral and were double minded of their identity.