Lou Correa being attacked by progressives as "Big Tech's Best Friend"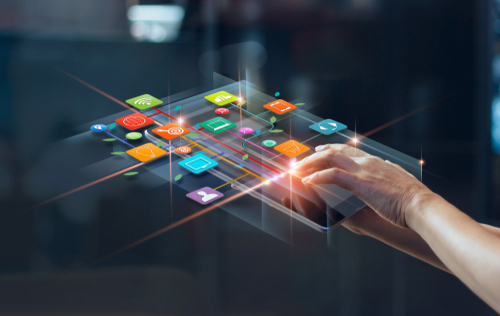 Democratic member of the House Judiciary's antitrust subcommittee for his resistance to certain antitrust reform measures that target hegemonic tech firms.
The P Street Project, the lobbying wing of the Progressive Change Campaign Committee, delivered a mailer to more than 36,000 of Correa's constituents on Friday, denouncing him as "Big Tech's Best Friend in Congress" for voting against the passage of antitrust reform legislation in the last Congress.
According to an exclusive copy sent to The Hill, Correa has "betrayed consumers and left small businesses at the mercy of Big Tech and other monopolies."
Rep. David Cicilline (D-RI) resigned from the House in June, and Correa assumed leadership as the committee's ranking member. The American Innovation and Choice Online Act, the Open App Markets Act, and the AMERICA Act are the three antitrust reform proposals that the P Street Project is pressuring Correa to back.
"At a time when President Biden and Congressional Democrats are trying to lower costs for families by fighting monopolies and price gouging, it makes no sense for the top Democrat on the antitrust subcommittee to put corporate tech monopolies over consumers and small businesses that would benefit from a competitive marketplace," managing director of P Street Emma Lydon said in a statement.
"We are making sure that Rep. Correa's constituents know that he has been out of steps with voters — in hopes that he reverses course," Lydon added.
The congressman "was elected to office to fight on behalf of his constituents and his state, and takes those fights directly to Washington's front door," a representative for Correa said in response to the criticism.
A Correa official stated, "Unfortunately, being in the minority means House Republicans decide the legislative agenda—and we've gotten no indication that these proposals, which have not yet been presented this Congress, are at the forefront of it.
"Should they arise in the future, the Congressman is always happy to engage in vigorous discussion and debate—at home and in D.C.—on the merits, as he does with any matter that arises during legislative business, to ensure that the interests of his constituents are put first," reads a statement from the congressman's office.
After antitrust reform activists failed to pass important antitrust reform measures through Congress last year despite bipartisan support in both chambers, P Street launched a pressure campaign.
The American Innovation and Choice Online Act, which aims to stop monopolistic platforms from endorsing their own goods and services or competitors, and the Open App Markets Act, which would add regulations to monopolistic app stores, both failed to advance from committee to floor votes in either chamber.
Although there was some bipartisan support for the legislation, they were mostly stalled by resistance from California Democrats, who represent the state that is home to the majority of the major digital platforms that the reform attempts are aimed at addressing.
The initiatives were also the target of ferocious lobbying efforts by tech firms and their influential industry associations.
The antitrust reform proposals will have a harder time being passed in the current House, even if Correa's opinion changes. The GOP's top officials have concentrated on a digital agenda that favors content moderation over market competition.