McDonald's stock reaches all-time high record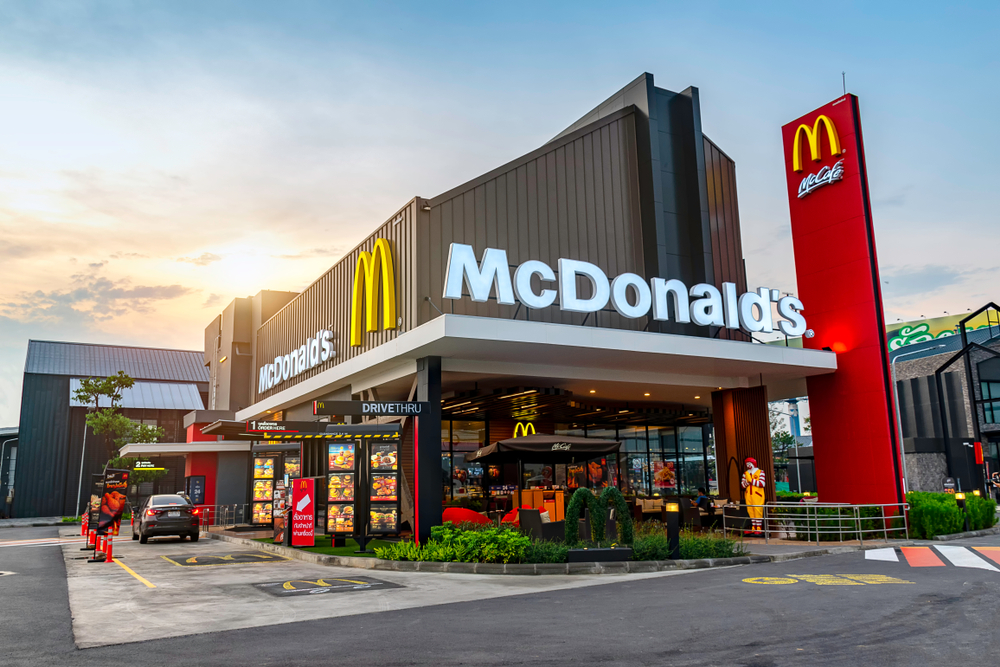 McDonald's has reported on Friday that its same-store sales growth has topped the set estimate. The company's promotions and store upgrades payoff for its U.S. business. The company's shares had hit an all-time high of $218.15 in morning trading before going down. The company's stock worth is more than $165 billion.
This value is up 20% so far for this year. The company's reported prices along with what Wall Street had expected are as follow:
Earnings per share: $2.05, adjusted, vs. $2.05 expected
Revenue: $5.34 billion vs. $5.33 billion expected
Global same-store sales growth: 6.5% vs. 5.1% expected
The company had reported fiscal second-quarter net income of $1.52 billion which accounts for $1.97 per share. The values last year were $1.50 billion which accounted $1.90 per share. However, the net sales of the quarter were flat. The company had estimations of $5.33 billion in revenues, but the value had exceeded to $5.34 billion. U.S. same-store sales grew by 5.7%, well above analysts' expectations of 4.5%.
McDonald's had also increase same-store sales as the company had attributed the increase in growth thanks to successful deals like 2 for $5 Mix and Match promotion. The success could also be attributed to the positive impact from its tech-focused store renovations. The company's core menu items, like Big Macs and Quarter Pounders, had continued to do well in the U.S. market. The Happy Meal business had also grown thanks to a renewing partnership with Disney.
McDonald's has no plan to stop here as it will spend about $1billion in 2019 to modernize the American stores. They will implement self-order kiosks and other innovative upgrades as well to increase the tech-focused renovations. The company had set goals for renovating 2,000 restaurants this year and they are halfway of achieving that goal.