Over $8,000 raised for Wounded Warrior Project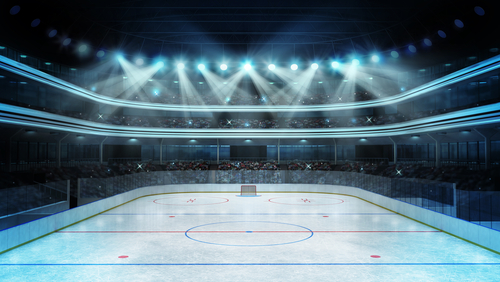 The Chicago Steel's March 14 Appreciation/Hometown Heroes Night was cancelled due to COVID1-9, but it didn't stop the fans from raising funds for the Wounded Warrior Project. The fans have raised more than $8,000 for the Wounded Warrior Project through an online jersey auction. McCue Chevy presented the fundraiser.
Most of the special event Steel jersey auctions are performed in-arena on the night of the event. However, this auction took place entirely online with the limited-edition sweaters available for bid from April 3-10. Eight out of the 24 Chicago Steel jerseys available for auction were purchased for the limit of the $500. The purchases contributed to the proceeds of the Wounded Warrior Project.
The gross sales total marked the highest jersey auction total of the 2019-2020 season. "Wounded Warrior Project is humbled and honored to receive such incredible support from the Chicago Steel Hockey Team," said Samantha Iaonnatti of Wounded Warrior Project. "We cannot thank the Chicago Steel enough for their continued commitment in helping transform the lives of our nation's heroes – they are truly making a difference!"
The Wounded Warrior Project was founded in 2003. The Project's mission is to honor and empower Wounded Warriors who incurred a physical or mental injury, illnesses, or wound, co-incident to their military service on or after September 11, 2001. The jerseys were to be worn against the Green Bay Gamblers. The jerseys have a black and gray camouflage design with a silver Chicago Steel logo on the chest and an American flag patch on the right side of the chest.
On the lower back, the Wounded Warrior Project logo was added along with McCue Chevy logos on both shoulders. McCue Chevy is a Steel partner since 2015. They had approached the franchise before the 2019-20 season of organizing a special event to benefit the Wounded Warrior Project. McCue Chevy Owner, Tim McCue, said, "Our continued partnership with the Chicago Steel and the Wounded Warrior Project has been among the most rewarding for us."