"Safe Work Zones for All" encouraged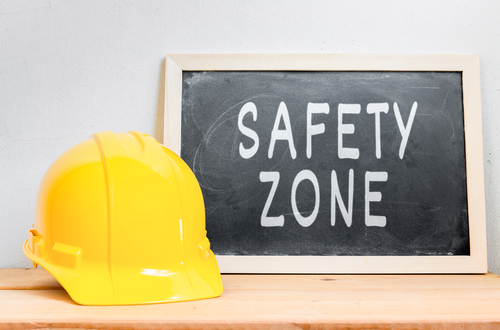 The Illinois Tollway, Illinois Department of Transportation, industry partners, frontline construction workers, and the Illinois State Police are collaborating once again for National Work Zone Awareness Week to ensure "Safe Work Zones for All."  Throughout the state, improving and maintaining infrastructure is considered an essential public service. To protect the workers during the COVID-19 pandemic, special care is being taken.
"At IDOT, we are committed to keeping this construction season on schedule, but urge the public to keep following stay-at-home orders and traveling only if you must," said Acting Illinois Transportation Secretary Omer Osman. "If you are driving at any time this year, you will drive through a work zone. Put down the phone. Pay attention to the signs. Don't speed. At the end of the day, everyone wants to get home safely. Always remember: See Orange. Slow Down. Save Lives."
"Safe Work Zones for All: Protect workers. Protect road users" is the theme for this year's National Work Zone Awareness Week. The theme conveys the message that work zones present special safety considerations for workers and anyone traveling through them, including drivers, bicyclists, pedestrians, and transit users.
Extra safety plans are put in place for projects throughout the state to protect the project workers and also to help stop the spreading of the coronavirus. Some of the safety measures are:
Limiting the number of people on a job sire
Ensuring 6-foot distance among the workers
Avoiding sharing the tools
Using virtual conference calls or online performance meetings
"This is an unusual time for all of us. We have far less traffic in our work zones, which makes work zone safety awareness more critical than ever," said Illinois Tollway Executive Director José Alvarez. "Construction is still occurring all along our system. Drivers need to slow down, be alert for new traffic patterns and always follow posted speed limits for the safety of workers, first responders and other drivers."