Police arrests Chicago man on the charges of selling heroin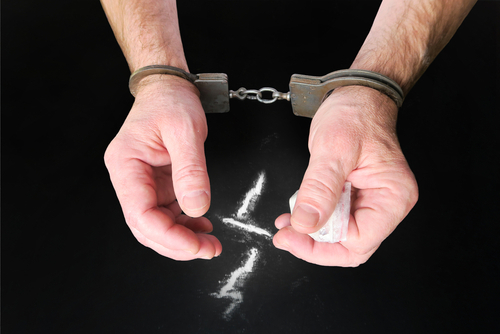 Charles Kindred, a 33-year-old Chicago man, has been arrested by the law enforcement officials. A federal complaint of selling fentanyl-laced heroin on the Southwest Side of Chicago. A criminal complaint and an affidavit were filed against him in federal court. According to the court documents, Kindred sold at least 2.4 grams of fentanyl-laced heroin in Chicago's Ashburn neighborhood.
The affidavit stated that he had committed the crime during a meeting in the parking lot of a retail store last month. The buyer was cooperating with the law enforcement officials to catch him red-handed, according to the criminal complaint. The complaint stated that the buyer was unbeknownst to Kindred.
Kindred has been facing one count of distributing controlled substance charges. The law enforcement officials arrested Kindred on Thursday morning. He was presented in the court for an initial appearance on Thursday afternoon. He will appear in the court again before US District Judge Matthew F. Kennelly for a detention hearing on May 26, 2020, at 8:45 am.
John R. Lausch, Jr., the US attorney for the Northern District of Illinois, and Robert J. Bell, the special agent-in-charge of the US Drug Enforcement Administration's Chicago Field Division, announced the arrest and compliant in the court. According to the officials, the Oak Lawn Police Department provided valuable assistance during the investigation of the case.
Shy Jackson, an assistant US attorney, is representing the government in the case. The federal investigators are still investigating the case. A complaint is not evidence of guilt. The defendant is presumed innocent until proven guilty in the court beyond any reasonable doubt. If convicted, Kindred would be sentenced up to 20 years in the federal prison. The distribution of a controlled substance is a severe crime in the United States. The court will follow the US Sentencing Guidelines for imposing a sentence on Kindred upon conviction.