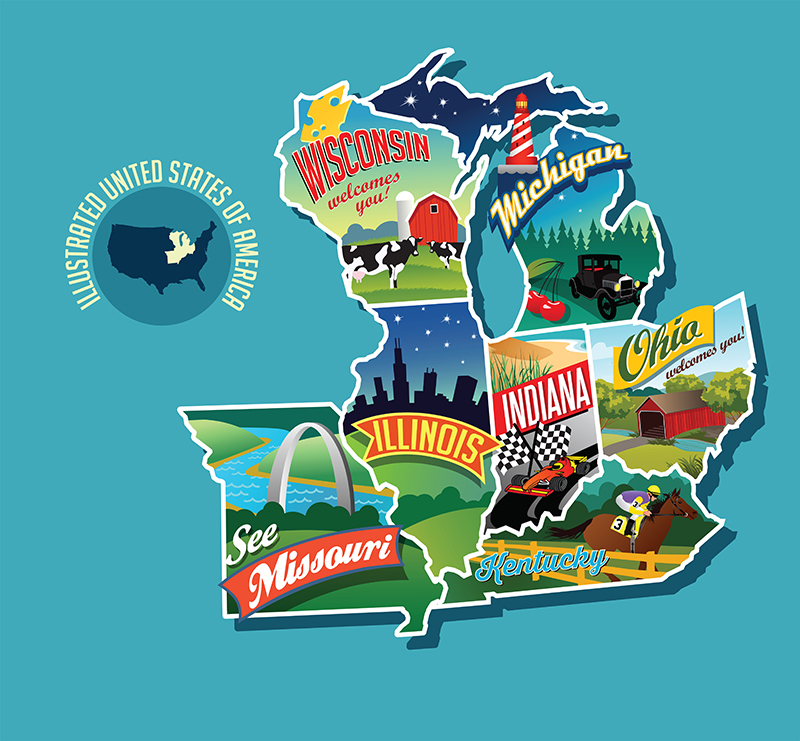 A report has revealed that Illinois is not one of the best states of United States.
The report reveals that 3 neighboring Midwest States of Illinois are one of the best places to live in US.
The ranking was based upon the following things:
Health Care
Education
Economy
Infrastructure
Opportunity
Fiscal Stability
Crime and Corrections
Natural Environment
The US News and World Report have issued the best state rankings of US.
They have put Illinois in the bottom half of the rankings. Illinois has come at number 35. Illinois has been placed one spot above neighbor state Indiana.
According to the report released, Illinois ranked lowest in fiscal stability, economy and natural environment. Natural environment includes air and water quality and pollution.
The best state to live in according to the report is Washington. Washington is followed by New Hampshire and Minnesota, respectively.
The top ten states in the list are:
Washington
New Hampshire
Minnesota
Utah
Vermont
Maryland
Virginia
Massachusetts
Nebraska
Colorado
The state with the worst conditions according to the report is Louisiana. States like Alabama, Mississippi, New Mexico, West Virginia, Arkansas are in the bottom of the list.
Minnesota had a lot of top parameters in the state. They were ranked highest in terms of natural environment, opportunity and infrastructure.
Wisconsin was also in the top part of the list. They had come at number 11 of the fifty-states. They were higher in the list thanks to natural environment and opportunity.
Iowa was three spots behind Wisconsin and were placed at number 14. They had good points in education and opportunity field.
Illinois being at number 35 in the list shows that they need to make changes in the state.