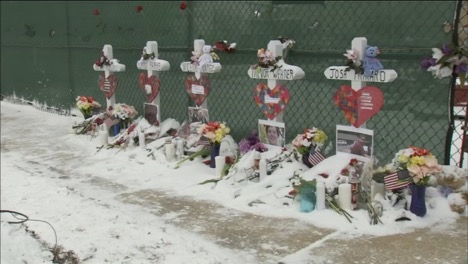 During a tragic shootout incident in Henry Pratt facility in Aurora, Illinois five of its employees died. Its parent company Pratt corporation is mortgaged to pay medical expenditures and support to families of dead employees and also their funeral expenses according to the employee assistance program.
A representative Yolanda Kokayi for Mueller Water Products said that the company will not continue its full production in its Aurora plant this week but it plans to return to its usual timetable next week. She said that in upcoming days the company management will review its security protocols at different locations and evaluating all probable ways to enhance the maximum security after what happened. She also said that the company is guaranteeing to make all its facilities safe for everyday work routines. Also, on Monday, Mueller top management team was at the facility and on-site counseling will be available through Monday.
Russell Beyer of Yorkville, Vicente Juarez of Oswego, Clayton Parks of Elgin, Josh Pinkard of Oswego and Trevor Wehner of Sheridan are the victims of this incident. On Monday there were no workers either outside or inside of the facility at 641 Archer Ave., but infrequently sympathizers stopped to pray and leave flower, notes or white wooden crosses at a makeshift memorial for the victims.
Yolanda Kokayi also said that the company is constantly in touch with FBI and Kane County sheriff office to provide economic support, Red Cross health and spiritual services, immediate and long-term mental health services, and counseling. The company will be open for a whole week for anyone to accompany their coworkers or to simply return to the acquainted atmosphere.
Many well-wishers leave their note at a makeshift memorial showing their love, care and sympathize with the victims as their social media campaign turns into "No Guns Campaign". Greg Zanis of Aurora mounted five crosses outside the Pratt office doors. Along with these five crosses, there was also a small show of flowers and candle lights outside.
On Saturday evening, Scott Hall, chief executive officer of Mueller Water Products, called the Friday as a basically the worst day our company has ever had.