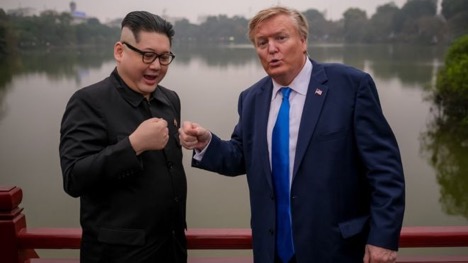 The set up of a cooperative office in North Korea by the US will be the biggest achievement in the field of diplomacy in decades. The relationships between the US and North Korea are becoming good and this diplomatic office will serve as a symbol of progress in relations. Trump administration wants to set up a liaison office in North Korea which would have the stripped-down functions. The US officials and Trump's administration are looking for positive feedback from North Korea.
There is going to be a meeting between Donald Trump and Kim Jong Un in Vietnam in the later half of this month and the deals in this meeting will decide the set up of a liaison office. US Official told in his interview that he is not sure whether North Korea is interested or not. Some experts say that the development of the cooperative office in North Korea is under process since 1992. The deal had been done in 1994 but North Korea stood back due to the shot down of American helicopter flying in the North Korean field. The closer ties between the Washington and Pyongyang will end up the hostility which is faced by the countries from many decades.
David Kim, a think tank of the Stimson Center, said, "it would be the great gesture from the US for taking peace and harmony forward with North Korea". It is not quite clear at the moment that what would be the structure of the Liaison Office of the US in North Korea. Such efforts can prevent both nations from the threat of nuclear war. All eyes are on the meeting of Trump and Kim in Vietnam at the end of this month. This meeting would be the preliminary step towards the surety of peace in both countries. If the clashes between the both countries are resolved then the bombs would surely not be exploded and it is possible by improving the diplomacy. Swedish and British diplomats are playing a role of conveying American messages to North Korea.