Rain causes delays at 61st Air and Water Show in Chicago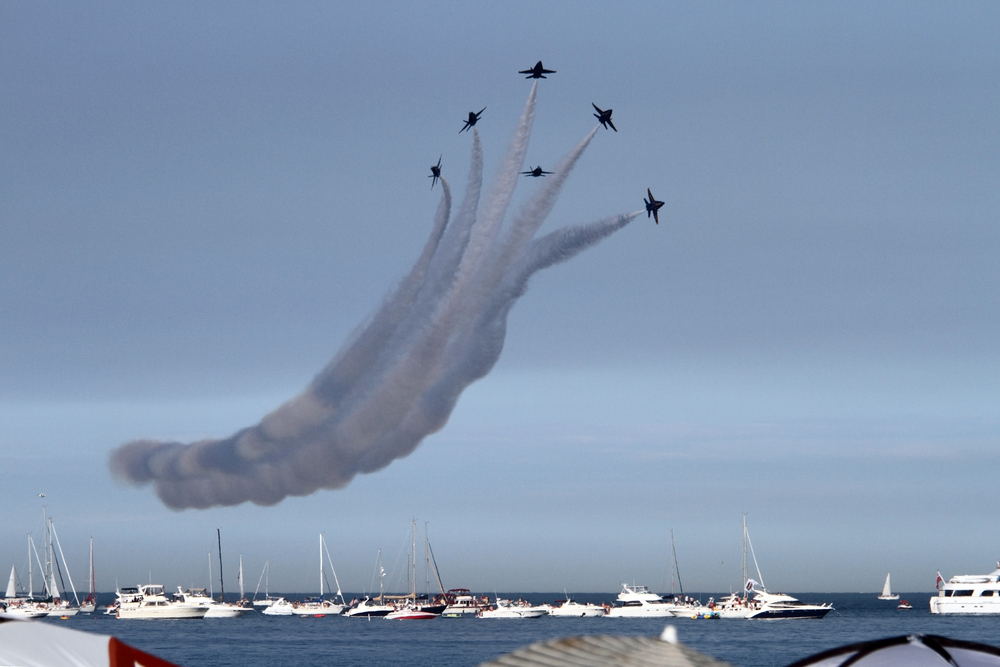 Boykov / Shutterstock.com
The 61st Chicago Air and Water Show was scheduled on Saturday. Hundreds of thousands of people gathered on the Lakefront for enjoying the extraordinary scenes. Most of the people came to watch the US Navy Blue Angels and the United Kingdom's Red Arrows. The eventgoers were expecting a clear blue sky for the show but it did not happen.
Heavy rain caused some delays but the spectators still enjoyed the scenes a lot. Cheryal Vandini, a spectator, said, "The show is a sign of summer coming to an end." Vandini added, "It is kind of like a kick-off to school." The families enjoyed one last weekend of fun this summer in the Chicago area. People were excited about it and they took it as a last enjoyable moment of summer 2019.
Marisa Vandini, an attendant, said, "It is something you look forward to. It is a big thing for the last hurrah for the summer." Some families came to support the participant belong to their families. Wally Lopez came to support her daughter who was the part of a ceremony in the show. Her daughter, Ashley Lopez, joined the US Air Force last year. It was a great moment for the Lopez family. Her younger daughter told that she would join the US Air Force next year. The show will continue on Sunday as well.
This year's air show brought some other memorable moments for some people. One couple met at the air show. Justin Hill is a pilot who performed in the show with the Canadian air team. His wife, Kate, has worked in the air show industry for 11 years. They met at the show. Hill and Kate expect their first baby and they asked the Red Arrow to let their families know whether they are going to have a boy or girl in October.
People came in a huge number to watch the show in Chicago. The teams came from different countries to perform in the show and they created spectacles which will remain memorable for a long time. It was a great end of the summer amusement for the eventgoers. The show will continue on Sunday.