Rep. Carroll decries Lake Zurich anti-Semitism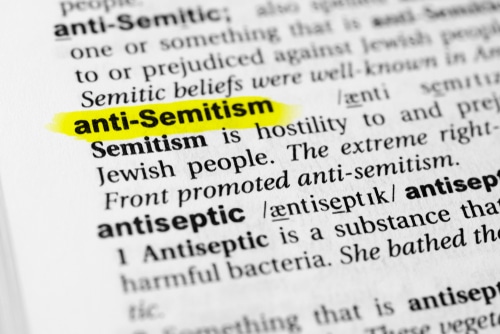 A state legislator pledges new laws on anti-Semitism after a swastika was painted on a Lake Zurich elementary school last weekend.
State Rep. Jonathan Carroll of Northbrook posted a brief essay on his website Thursday under the title "…and then they came for us" — a reference to a postwar poem of confession written in 1946 by German Lutheran pastor Martin Niemoller.
Carroll writes of being exposed to anti-Semitism as a Jew in the "bubble" of the "fairly sheltered" community of Skokie, then again while an undergrad at DePaul University, where someone once urinated on the carpet outside his dorm room in the form of a swastika.
He drew parallels with an incident last weekend in which a swastika was painted on the wall of Seth Paine Elementary School in Lake Zurich, writing, "After a (DePaul) school administrator told me to not make a big deal of it, my bubble was officially burst. For a bunch of elementary school students in Lake Zurich, their bubble just the other day was burst when someone vandalized their school with a swastika."
The graffiti also made reference to President Trump and former Vice President Joe Biden, along with other scatological words and shapes.
"The past few years have seen a sharp increase in the amount of anti-Semitism permeating our communities, but this is nothing new," Carroll wrote. "Anti-Semitism isn't a new or partisan issue. It didn't start in this White House or with 'inclusive' groups denying us entry into parades because of Israel. It's been around forever and will linger as long as we continue to abide by it."
To that end, Carroll insisted he would not abide it, announcing, "This upcoming session, I'm introducing legislation to better clarify anti-Semitism. While it won't stop people from hating us, it's a start."
The graffiti, executed over the weekend, was first noticed and reported by Lake County Board member Jessica Vealitzek, who put a photo on Facebook Monday, writing, "I almost didn't post this because I don't want to give voice. But count me on the side for calling these ignorant, racist, bigoted fools out. (And if they are simply ignorant children, where are they learning it, parents?)"
She later added, "When I posted the photo of a swastika on the elementary school down the road from me, I did so out of blind anger and sadness. And stubborness — there is no way THAT gets to be said without a response. And I'm so glad at the outpouring that hateful and ignorant act has received, at the determination to not let it define a community."
The Daily Herald reported that Lake Zurich Mayor Tom Poynton called the vandalism "repugnant, abhorrent, and intolerable," quoting him as adding, "We will do our best to locate the offenders and prosecute them to the fullest extent."
The story also quoted David Goldenberg, Midwest regional director of the Anti-Defamation League, as saying, "The unfortunate reality is, we're seeing these types of incidents on a too-regular basis."
U.S. Rep. Brad Schneider of Deerfield also decried the incident. "We must not stand silent, neither as individuals nor as a community," he said. "Hate is hate, and it has no place here."
Schneider joined U.S. Sen. Dick Durbin last March in submitting legislation calling for a federal government crackdown on white-supremacist terror groups.
The Herald noted: "The vandalism coincided with a rise in anti-Semitic violence in New York that has gained international attention — including a knife attack at a rabbi's house Saturday that left several people injured."
On Friday, Vealitzek posted that School District 95 will be distributing signs reading, "Hate Has No Home Here, Lake County Illinois," which is also the name of a local group, at 2 p.m. Sunday at the district's main office, located at 832 S. Rand Road, Lake Zurich.
"Hate Has No Home Here — Lake County has received dozens of requests for signs from Lake Zurich residents this week," Vealitzek wrote. "The organizer was looking for a location to distribute all the requests, I connected him with our (school district) superintendent, and I'm happy to say the superintendent and the school district have agreed to allow pickup at the main office this Sunday. There will be extras so you can go grab one on Sunday even if you haven't pre-ordered. Available 'til they run out, in which case you can just place an order!"
The most well-known English version of Niemoller's famous post-Nazi confession poem reads:
"First they came for the socialists, and I did not speak out — Because I was not a socialist.
Then they came for the trade unionists, and I did not speak out — Because I was not a trade unionist.
Then they came for the Jews, and I did not speak out — Because I was not a Jew.
Then they came for me — and there was no one left to speak for me."