Lake Zurich firefighters take control on house fire quickly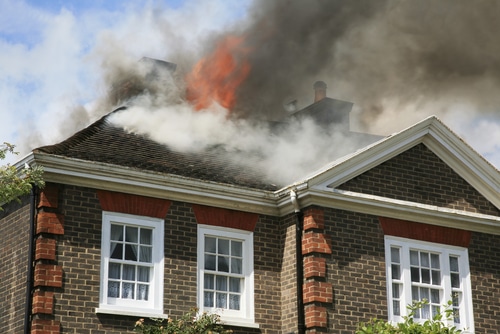 The firefighters/paramedics of Lake Zurich responded to a report of a house fire on December 25, 2019, at 8:39 am. The homeowners called 911 immediately when they saw smoke coming out of their house in the block of 0-99 Wehrheim Road, Deer Park. The first unit of the firefighters reached the scene four minutes after receiving the report.
The first unit of the firefighters reported light smoke coming out of the house. The homeowners exited the house when they saw smoke and immediately called 911. The fire was controlled by the firefighters within a few minutes by using a hose line. The Palatine Rural Fire Protection District, Mundelein Fire Department, and Wheeling Fire Department assisted the Lake Zurich firefighters during the operation.
They contained the fire to the front wall area by the front door. The electric utility crew fixed the electric issues of the house and cleared it. The homeowners were allowed to stay at home on Christmas Day. The rest of the house was operational for the residents. The Lake Zurich Fire Rescue Department told the media that the fire originated near an outlet light.
The homeowners suffered from some damages due to the fire. According to the initial damage estimate, the homeowners sustained the damage of $10000. The efforts of the firefighters saved at least $400000 on the base of the value of the house. The fire officials cleared the house in a quick time and reported it safe for the residents to stay.
The Lake Zurich Fire Rescue Department advised local residents to keep smoke detectors operational at their homes. They also need to follow a proper escape plan during any kind of such incidents. They also updated the fire safety content on their Facebook page. The residents can read the safety content by visiting the official Facebook page of the Lake Zurich Fire Rescue Department. For more information, you need to dial the phone number (847-540-50732) of the Fire Prevention Bureau.