Rhinoceros, Kapuki, Gave Birth at Chicago's Lincoln Park Zoo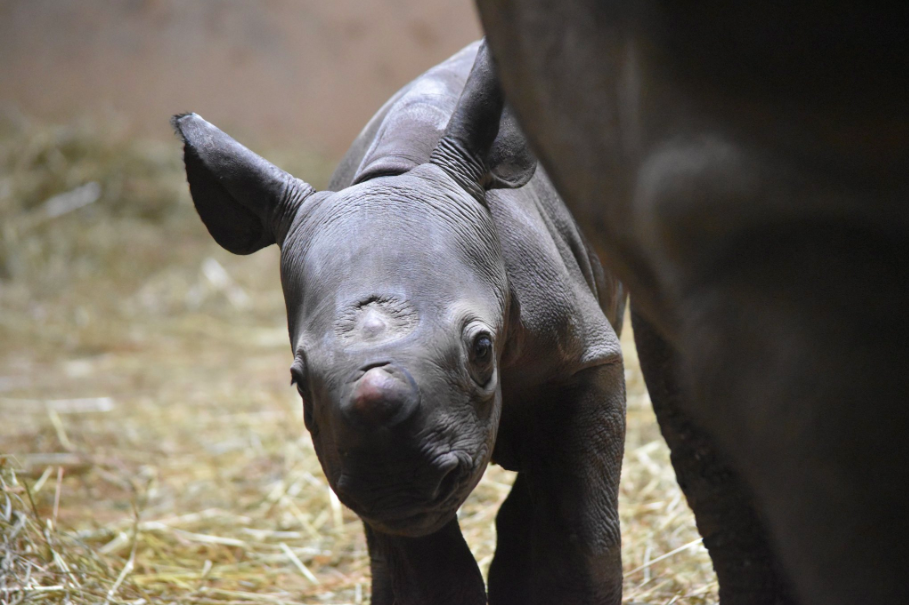 Zoological Manager Cassy Kutilek / twitter @lincolnparkzoo
Kapuki, the black Rhinoceros, has given birth to a calf at the Chicago's Lincoln Park Zoo. The officials have not given any name to the calf yet. They have not told the sex of the calf as well. Kapuki was pregnant from last fifteen months and she gave birth to a calf on Sunday night, according to the zoo officials.
Lincoln Park Zoo tweeted that Kapuki is in good condition after a quick labor of giving birth to a calf. It was also written in the tweet that the next milestone for the zoo is to nurse the baby rhino. The officials are keeping a close look on the rhino and calf by the aid of camera. They are giving full privacy to the mother and calf.
The zoo has announced that it will share details about the name and sex of the calf sooner rather than later. The calf has passed through the major milestones of growth. It stood on its legs after the 53 minutes of birth. At this moment, the animals are not going to be visible for the public as they need privacy.
People can follow the social media and #RhinoWatch on twitter for getting details about the birth and growth of the calf. The zoo officials said, "the vet staff and animal care have a close look on the rhino and calf with the aid of the cameras". They added, "It is a time to give privacy to the animals but they will soon visible to the public".
The calf stood up on its legs after the 53 minutes of the birth which shows that it is quite healthy and it has passed through the major milestone of its life. The calf is in healthy condition and growing well with the passage of time. #RhinoWatch keeps the people updated about the major aspects related to the birth and growth of the calf. People are quite excited to watch it in the Lincoln Park Zoo. They will soon be visible when the baby will grow up somehow.