Rivian adds 1.3 billion at the end of year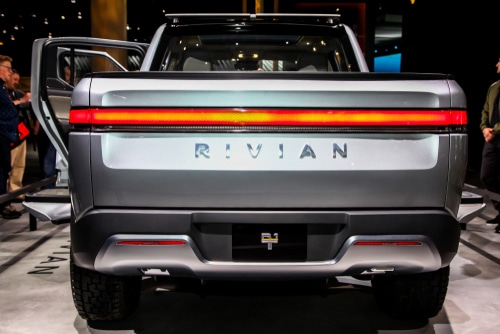 Miro Vrlik Photography / Shutterstock.com
Rivian is an electric-truck manufacturing company and it added $1.3 billion investment on Monday. The total investment made by the company in the year 2019 has reached $3 billion. The company will start the manufacturing process at the end of next year at a converted auto plant in Normal.
The renewed commitments from Amazon and the Ford Motor Company backed the current investment of $1.3 billion announced on Monday. According to the announcement, T. Rowe Price led the investment. Rivian said in a press release that Amazon made the investment of $700 into the company in February while Ford invested $500 million in April. Rivian also got an investment of $350 million from Cox Automotive.
Rivian has also received the order of 100000 delivery vans (electric) from amazon. Rivian will start delivering the vans to Amazon in 2021. Jeff Bezos, the owner of Amazon, said, "Amazon will order 100,000 electric delivery vans from EV startup Rivian." R. J Scaringe, the founder and CEO of Rivian, said, "This investment demonstrates confidence in our team, products, technology, and strategy."
Scaringe appreciated the support of strong shareholders including Amazon and the Ford Motor Company. The Bloomington Pantagraph reported that 200 people were working to convert a former Mitsubishi plant in Normal to its operation. The plant will start its operation at the end of 2020. Zack Dietmeier, the local spokesperson of Rivian, said, "It is a great start to 2020".
He said that the current investment demonstrated the confidence of their partners in the progress they had made so far. The former Mitsubishi plant was closed in 2015 and more than 1000 workers lost their jobs at that time. The plant was built in 1988. Amazon said that the order of electric vans was an effort to combat climate changes. According to Rivian, the delivery of the vans is expected between 2021 and 2024.