Search of alligator in Chicago lagoon is still ongoing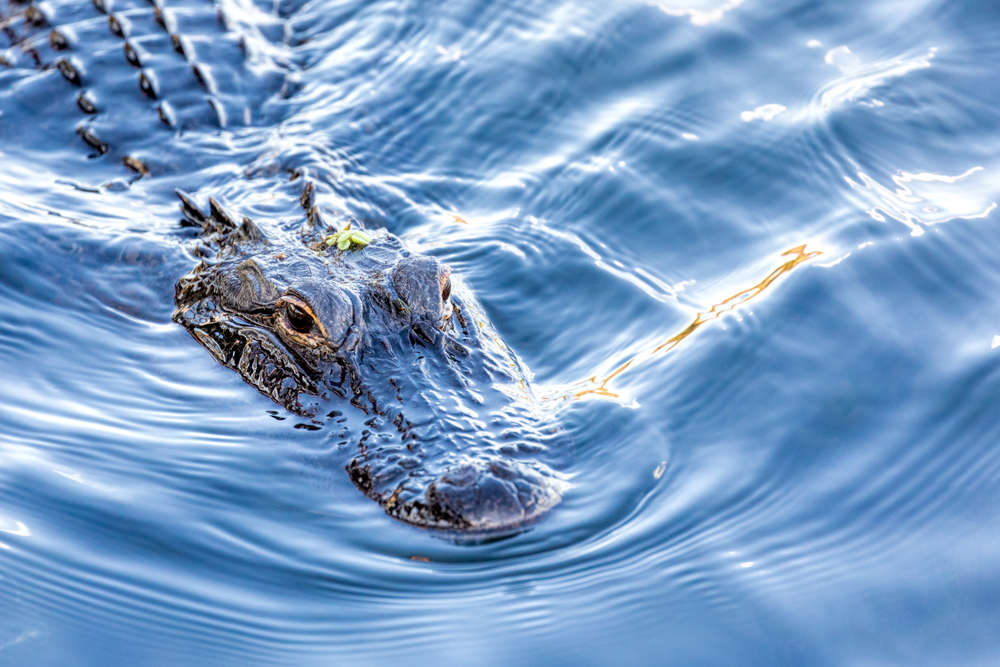 The animal experts continued their search for the alligator in Humboldt Park's pool. The strategy for capturing the reptile is to lure him with the aid of fish, chicken or other such things. After luring him, the experts will capture him in a cage.
The alligator was first watched by a witness on Tuesday morning and the witness captured the photo as well. The alligator peeked his head out again on Wednesday morning. It has been confirmed that the alligator is living in the lagoon but the officials are still unanswered about how he got there. The officials believe that it might be a pet reptile released by owner in the pool.
Animal expert, Alligator Bob, of the Chicago Herpetological Department is working hard to trap the alligator by using different tactics. He said, "We have put some traps out there in the lagoon with necessary baits". He added, "the traps have not got success yet but any fisherman can understand that the traps do not work all the time". It is hard to capture a specific fish apart from capturing any fish from water.
Sam Alcarez said, "The alligator is much smarter than the traps". He added, "Alligators and crocodiles have fought the nature and they remained as they were thousands of years before". "It is easy for them to outsmart humans as well", he concluded his discussion. Rencie Horst-Ruiz, the photographer who captured the photo of alligator, was at the lagoon with a client. Her client spotted an alligator in the pond and Rencie captured an unclear photo of him in a hurry.
She called the Chicago police about the alligator or crocodile in the lagoon. Chicago police called Animal Care and Control who released the statement about the presence of alligator in the Humboldt Park's lagoon. Kelly Gandurski, Executive Director of Chicago Animal Care and Control, said, "We want to capture the reptile safely and return it to a safe environment".