"SolSmart Gold" designation for City of Freeport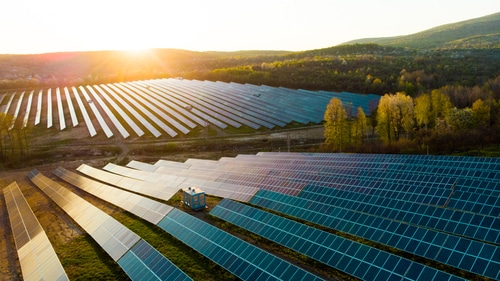 The City of Freeport is receiving a Gold Designation from the national SolSmart program. The City announced the major news saying they are receiving the designation for faster, easier, and more affordable for homes and businesses to go solar. The City issued a press release on Friday afternoon saying the designation acknowledges the City's effort for solar energy growth.
The designation also recognizes that the City is removing obstacles to solar development. Companies that are looking to expand need to see that SolSmart Gold designation is a signal that Freeport is "open for solar business." The Solar Foundation and the International City/County Management Association (ICMA) leads SolSmart.
U.S. Department of Energy Solar Energy Technologies Office funds SolSmart. The program was launched in 2016. Since then, more than 350 cities, counties, and small towns have achieved SolSmart designation. City of Freeport Director of Community & Economic Development Andrew Zupkoff said, "We're proud to receive SolSmart Gold designation."
He added, "Solar project building permits have become some of our most common over the past 18 months, and we're pleased to have adopted nationally-recognized best practices to make these property investments as easy and efficient as possible for our contractors and property owners." According to the City, as a SolSmart designee, the city is helping solar companies greatly reduce the cost of installations and pass those savings on to consumers.
The cost reductions help more local homes and businesses to obtain affordable, clean, and reliable electricity through solar. Freeport's actions will encourage solar companies to do business in the area, driving economic development and creating local jobs.