SOM and TranSystems to lead $180 million State/Lake Station transformation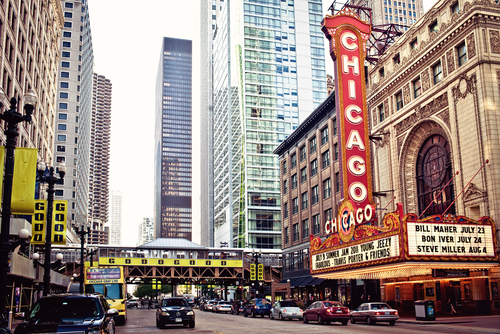 Skidmore, Owings & Merrill (SOM) and TranSystems are leading the $180 million redesign and transformation of Chicago's second busiest transit spots, the State/Lake Station.
The City of Chicago, Chicago Department of Transportation (CDOT) and Chicago Transit Authority (CTA) recently published designs for the Red Line Connection and elevated station downtown.
SOM and TranSystems are working with CDOT, CTA and the City of Chicago, engaging stakeholders, and consulting with the community through the design process, a statement says.
Local consultants include HDR, Facet Engineering, GSG Consultants, Ardmore Roderick, Legacy Rail Operations, Garza Karhoff Engineering, Rider Levett Bucknall, Milhouse Engineering, site design group, Gannett Fleming, Metro Strategies and American Surveying,
In the design, a new glass and metal-clad bridge on the station's western end will connect to new elevators and stairs for fully accessible circulation from street to platform. There will be additional exits to accommodate increased ridership and improve comfort and safety.
As well, improvements to the station's structural design will open the intersection below, removing obstructive columns and increasing safety for pedestrians and vehicles. The design also includes street-level lighting upgrades, wider street corners, an improved pedestrian crossing, and an accessible connection to the plaza to the north.
"As one of the most visible stations in the CTA network, the design is reflective of both its location and the needs of riders, with a soaring glass canopy, comfortable spaces for passengers, and fully integrated accessible design for riders of all mobility levels," says SOM design partner Scott Duncan.
The architects say the design is also structurally efficient, minimizing obstructions to provide expanded views of the Chicago Theatre marquee, adjacent historical buildings, and nearby architectural landmarks.