Mixed-use community in West Loop Submarket secures $51.5 million loan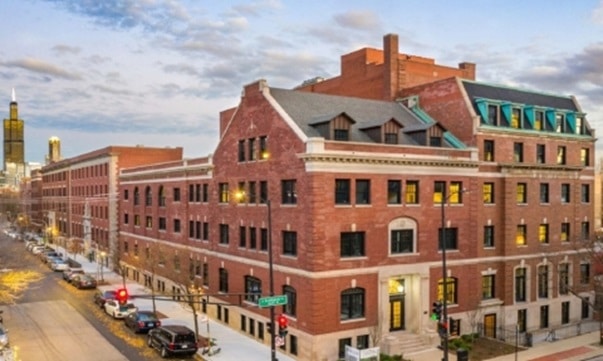 Asia Capital Real Estate (ACRE) has closed on a $51.5 million loan to support the refinancing and redevelopment of The Duncan, a multi-building luxury community in Chicago's West Loop/Fulton Market neighborhood.
The loan will aid in the refinancing of the 260-unit property owned by Chicago-based institutional developer, owner and operator CEDARst.
The Duncan consists of two multi-level buildings – one four-story and another six-story connected by the second floor. The Duncan preserves its historic charm, offering renters architectural features that are not too cost-prohibitive to be replicated by new construction, while introducing modern amenities.
The mixed-use community includes 8,350 sq. ft. of retail, a coworking space, a cocktail bar and a fitness center. The grand lobby will be shared with FROTH Café, CEDARst's hospitality concept managed by The Heritage Group. Recreational amenities will include basketball and volleyball courts, an indoor running track, a wet/dry sauna, an indoor swimming pool and a gym featuring a boxing ring.
The buildings, originally built in the early 1900s, were recently repurposed in two phases – 150 units came online in July 2020 and the remaining 110 units were delivered in October 2020. The property also benefits from its location in the growing West Loop neighborhood, which is home to many Fortune 500 companies, including the headquarters of major corporations Google, McDonald's and Mondelez.