Sources say U.S.-Canada border closure to be extended beyond June 21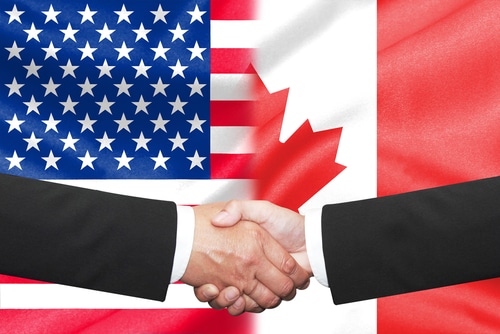 The U.S.-Canada border closure will extend beyond the June 21 date set last month, sources told CBC News. Knowledgeable sources have told CBC News that the United States and Canada are holding talks about extending the border restrictions but the agreement has yet to be signed.
In March, both countries signed an agreement to close the border to non-essential travel. The agreement meant no recreational visits, but commercial traffic and essential workers were allowed to cross the border for work. On Tuesday, Reuters first reported the deal extension. It is not clear for how long the border restrictions will extend.
The initial agreement was extended in April by 30 days until May 21, before being extended for another 30 days last month. During a daily briefing by ministers and federal public health officials on Wednesday, Deputy Prime Minister Chrystia Freeland said that the current arrangement with the US is working very well. She also said the conversations are happening daily between the two governments.
On Monday, Canada announced that they will begin allowing some family members separated by temporary COVID-19 travel restrictions to cross the border into the country. "We are bringing in a limited exemption to allow immediate family members of citizens or permanent residents to come to Canada," Prime Minister Justin Trudeau said Monday. "This is an incredibly difficult time to be apart from a spouse, a child, or mom or dad."
Trudeau said the people entering the country will have to self-quarantine for 14 days and "serious penalties" will be implemented on the failure of rule-following.  The changes implemented Monday midnight. They apply to foreign individuals immediate family members of Canadian citizens and permanent residents and who do not have COVID-19 or are showing any signs or symptoms of the coronavirus, "or who do not have reason to believe they have COVID-19."