Protesters vandalize Christopher Columbus statue in Boston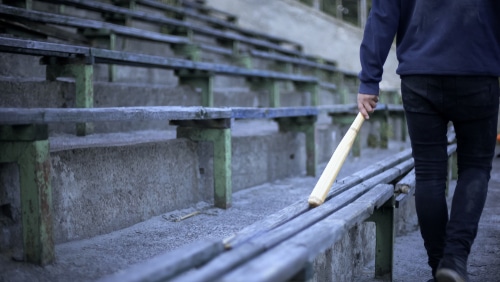 The statue of Christopher Columbus at Christopher Columbus Park on Atlantic Avenue in Boston was vandalized by the protesters shortly after midnight on Wednesday. A WHDH photographer captured the beheaded statue with his camera. However, it is not the first time when the statue is vandalized by the protesters.
According to the reports of WHDH, the same statue was damaged with red paint in 2015. The vandalizers wrote "Black Lives Matter" on it at that time. The head of the same statue was broken in 2006. The head went missing for six days before the authorities recovered and placed it back to its place, according to the reports.
Marty Walsh, the mayor of Boston, said that they would keep the statue in storage. They will discuss the historic meanings of the incident and then decide whether to put it back in the park or not. It is not the lone statue that has been broken or vandalized amid the ongoing protests over the death of George Floyd. Several other such incidents happened across the US during the recent protests.
On Tuesday night, a statue of Christopher Columbus was broken down, set on fire, and thrown into a lake in Richmond, Virginia. There are ongoing protests all across the US over racial justice after the death of George Floyd. The movement of removing confederate monuments and statues has been renewed in the US. Indianapolis and Jacksonville have recently removed the statues. Ralph Northam, the governor of Virginia, recently announced the plans to remove the statue of Confederate General Robert E. Lee in Richmond.
George Floyd was killed by a white police officer in Minneapolis. The police officer fatally placed his knee on the neck of Floyd for several minutes. The protesters are demanding police reforms and justice for Floyd. The most important slogan of these protesters is "Black Lives Matter."