Tax revenue from legal cannabis sales in Illinois expected to surpass projected $28 million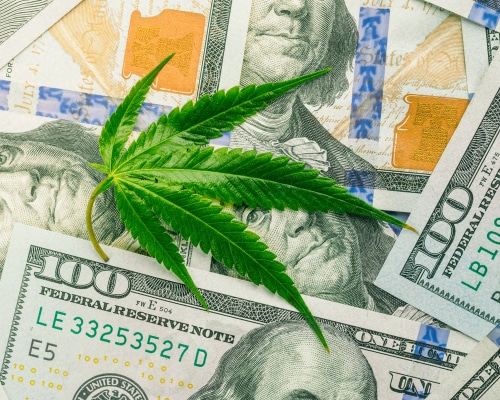 The Illinois Department of Revenue released the figures related to tax collection from legalized cannabis sales on Monday. According to the news released by the department, Illinois cleared $10 million in tax revenue from the legal marijuana sales in the first month. Pritzker's administration predicted that Illinois would collect $28 million in pot taxes from legal marijuana sales in the first six months of legalization.
According to the department, the tax revenue will exceed the expected $28 mark in the first six months. Illinois collected $7.3 million in cannabis tax revenue in January. According to the stats, the state collected a total of $39.2 million in recreational sales. The fiscal year will complete in June and the administration of Pritzker predicted that they would collect $28 million in pot taxes from cannabis-sales by the end of June.
The department said, "Today's announcement puts the state on track to surpass that estimate." Toi Hutchinson, the senior advisor for cannabis control to Pritzker, said, "Today marks another milestone in the successful launch of Illinois's legal cannabis industry." Hutchinson added that they were committed to providing new opportunities to the community.
According to Hutchinson, the failed War on Drugs harmed the communities in Illinois. Hutchinson said that the revenue generated through cannabis sales would repair the damage done in Illinois by the previous failed policies. The Revenue Department claimed that the revenue would be spent reinvested in the communities.
According to the predictions announced by Pritzker administration, Illinois will collect $127 million next year from cannabis pot sales. The current stats suggested that the state would achieve its targets related to the cannabis industry. Pritzker administration seems keen in terms of providing opportunities to the communities who have been left behind due to the War on Drugs in the past.